How to lock a PDF from editing, copying, sharing and printing.
How to lock PDF documents with and without passwords and why DRM is the best protection software for creating secure PDF files so they cannot be edited, copied, printed or shared.

  How to lock PDF files & documents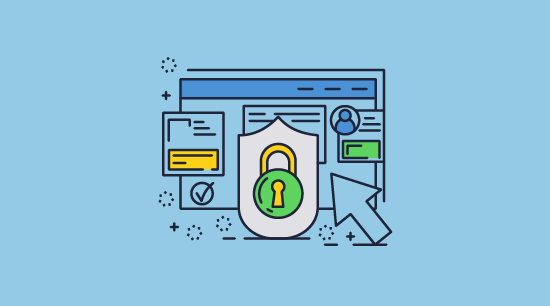 Regardless of whether you're a large enterprise or a small business, the time will come when you need to know how to lock a PDF from editing or viewing.  Perhaps you have some meeting notes you need to share with an outside partner, a contract draft, confidential or sensitive documents, or a yet-to-be-published ebook.  In all cases, it's vital only authorised parties can open and interact securely with the content.
The truth is that there are several straightforward ways to lock a PDF, but they're not all equal or secure.  Among the least secure is the practice of locking a PDF with a password.  Here we cover how to lock PDF files and make them read only so they cannot be edited, copied, or printed, and how to use PDF DRM software to securely lock PDF files from opening and restrict how they can be used.
  How to lock a PDF with a password & why you shouldn't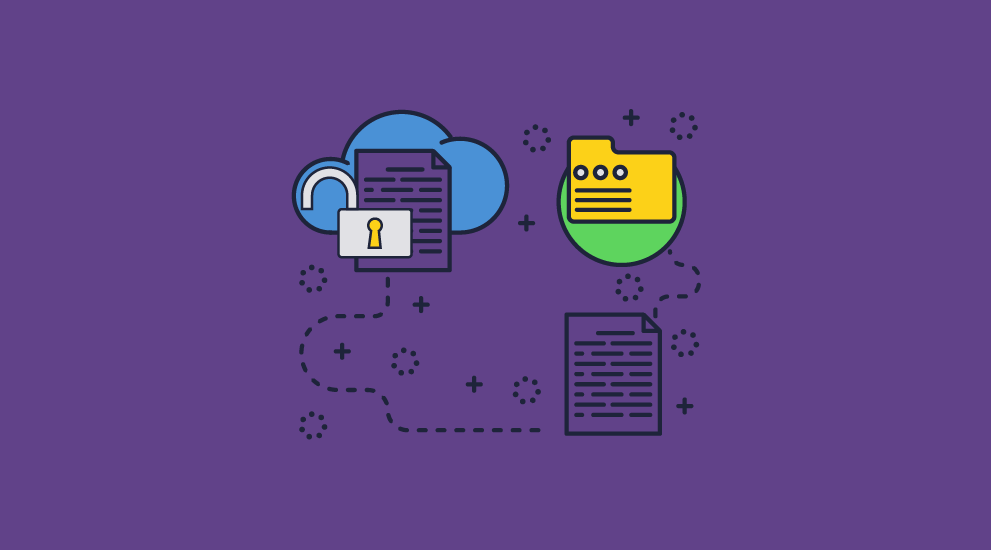 There are dozens of freely available tools that will let you lock a PDF with a password, but the most common is Adobe Acrobat.  However, Adobe Acrobat and other password-based systems are inherently flawed:
Any user that receives the password can share it with someone else
PDF password removal tools can remove Adobe PDF password restrictions in seconds
16-character ASCII passwords can be brute-forced in an hour
Passwords are time-consuming to manage
You need to have a secure way to distribute them
Secure passwords are hard to remember, so users tend to save them to plain text files
You have no way of tracking who has access to the password
As soon as you share the password to open the PDF, it becomes trivial to remove
Essentially, PDF passwords only offer the appearance of protection.  Ideally, they shouldn't be used in a business environment at all.  They should only be used to lock non-sensitive documents that won't be leaving your local PC.
If you must lock a PDF with a password, here we cover how to lock a PDF from editing using Adobe Acrobat and SmallPDF (online PDF locking software).
  How to lock a PDF with a password using Adobe Acrobat
Follow these steps to lock a PDF from opening or editing with the most common PDF software, Adobe Acrobat DC Pro.
Open your Document in Adobe Acrobat and select the "Protect" option in the sidebar.

Click "Protect Using Password" in the top bar.

Select "Viewing" or "Editing" and enter a secure password.  If you must use a password, you should follow the guidelines for choosing a strong password to protect PDF files to create one that can't be brute-forced easily.  Bear in mind, however, that Adobe restrictions can be removed (or just ignored) without the need for brute-forcing.

If you want to lock a PDF from editing, select the 'Editing' option.  You can select additional restriction options (such as locking a PDF from printing) via Advanced Options.

WORD OF WARNING:  Bear in mind that applying these restrictions is a complete waste of time – they can be trivally removed using free PDF password removal tools.

Locking a PDF from opening with Adobe Acrobat

Press "Apply" when you're happy with your password.
  How to lock a PDF from editing with SmallPDF
If you don't want to pay for Acrobat Pro licensing, you can use SmallPDF's online PDF locking tool.  This has some advantages and disadvantages.
The method SmallPDF recommends to lock a PDF online involves converting the document to a JPG, then back into a PDF.  This way, rather than a selectable or editable document, the recipient receives a series of images in a PDF document.  Visually, they look identical, but the images are more difficult for someone to edit.  It's one method to lock a PDF form and form fields to stop it from being modified, for example.
It's worth noting, however, that editing an image-based PDF may not be a difficult as you think.  Tools like Adobe Reader, Foxit, and other PDF editing software come bundled with OCR software that allows them to recognise text in images and make it editable.  They can even bulk convert all the pages to an editable format, undoing your hard work.
Of course, you're also uploading your documents to SmallPDF's servers to lock PDF files, which may come with compliance and security issues in itself.  Your PDF files will also be much larger, as storing data as images is less efficient.  And the ability to search text and click on links (such as the Table of Contents and other links) will no longer work.
Just like PDF password protection, then, this isn't ideal in a business environment.  You can, at least, combine both methods, which will slow an attacker down further, but the system is not exactly fool proof.
Here's how to lock a PDF online:
Go to the PDF to JPG converter and drag and drop your PDF file

Tick "Convert entire pages" and press "Choose option"

Wait for SmallPDF to convert the document

If you have a large document, this may take some time.  It could be five to ten minutes if you have many pages.  Another downside of this method.
Click "Continue in: JPG to PDF"

Press "Convert" in the top bar and wait for the PDF to process again

Download the PDF and switch to "Protect PDF" via the "Tools" menu

Drag and drop your file into the box

Enter a secure password and press "Encrypt PDF"

Press "Download" to retrieve your protected PDF file

  How do you lock a PDF securely without passwords?

As we established, Adobe Acrobat's password protection, or any PDF protection system that uses passwords, isn't a secure way to lock a PDF document.  Not only can passwords be shared or removed, restrictions to stop editing, printing, etc. can be instantly removed by using free PDF password recovery software.
So, how do you lock a PDF securely?  Short answer: you'll need a PDF DRM solution like Locklizard.  Locklizard trades passwords for a transparent public key system (there are no passwords, keys or certificates to enter or manage) with secure, government-grade encryption.  When you lock a PDF document with Locklizard PDF Security software, it is automatically made read only and is protected from:
Editing
Copying (and pasting into other applications)
Printing
Screen grabbing
Saving (as unprotected PDF files)
PDF restrictions are always enforced and cannot be removed using password recovery software or other cracking applications.
If you want to enable printing, Locklizard automatically prevent users printing to PDF files and other unprotected file formats since this is an easy way to unlock PDF documents.  You can also apply a dynamic watermark to printed copies to identify the user that made the printouts.  This will discourage users from sharing them with others.
Watermarks can also be applied to viewed content and you can display different watermarks on viewed and printed content.  Unlike Adobe watermarks, Locklizard watermarks are permanent and cannot be easily removed using PDF Editing software.
  How to lock a PDF from editing without passwords
Below is a quick guide to locking a PDF with Locklizard Safeguard PDF Security – controlling who can open it and restricting what they can do with it.
Right-click on your PDF and select "Make secure PDF"

Open the "Document Access" tab and choose "Selected customers"

Choose the DRM controls you want to enforce

Click on the Tabs to select the DRM controls you want to apply.
PDF files are automatically locked from editing, copying, printing and screen grabbing.  If you want to enable printing then you can do this from the Printing & Viewing tab.
Press the "Publish" button at the bottom of the dialog to lock the PDF file.
Now grant a user access to it.
Login to Safeguard Admin

Open the "Customers" tab and press "Add" in the sidebar

Enter the user information and click on the "Set Document Access" link in the "Manage Access" section

Select your document and press "OK"

Now press the "Add" button on the customer account.

Keep the "Email license" checkbox checked to have the license file emailed to the user's email address that you have entered.
Once a user downloads the secure PDF Viewer and clicks on the license link, they can view any PDF documents you have authorized them to use.
Allowing a user access to the document will allow them to view it, but won't overwrite any editing, printing, watermarking, or expiry controls you added.  Once a user account has been created you can give them access to any new documents you protect or ones that have already been protected.
Because Locklizard does not use passwords to protect PDF files, you can lock a PDF from opening and ensure only those users you grant access to can open it.  Even if the locked PDF file is shared with others, only those authorized will be able to open it.  There are no passwords or keys that users can distribute to others, and PDF files are locked to individual machines or devices.
  Locking fields in PDF forms
If you want to lock form fields so they cannot be modified or lock a PDF form after filling it out, then you just use the same process as above.
Any PDF you lock that has a form in it will automatically be protected – users cannot modify form fields and form data can be encrypted on submission so that it cannot be altered unless someone has the correct key to decrypt it.
  Locking a PDF file to a machine or device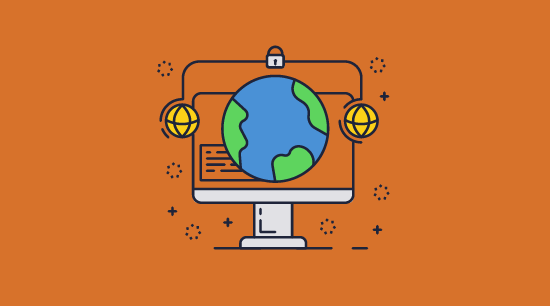 It is possible to lock a PDF file so it cannot be shared by using machine or device locking.
Locklizard automatically lock PDF files to devices.  This stops users sharing PDF documents with others because they have to make the effort to share the physical device (laptop, iPad, etc.) rather than a digital file which can be easily distributed.
Locklizard achieves this by using encryption and a licensing system.  When a user registers their license, the keystore is locked to their device – the keystore holds the decryption keys which are used to unlock PDF files that users are authorized to view.  If the keystore is copied to another device, it cannot be decrypted and so the keys within it cannot be accessed.
This is why an installed PDF Viewer is much more secure than browser-based PDF Viewers (such as those used by secure data rooms) which allow users to login from any device and share their login information with others – because the Secure PDF Viewer has full access to the system it can securely lock the keystore to the device and therefore any PDF documents to it.
  How to lock a PDF by IP address
To be sure that a document or documents aren't used outside your internal network, you may want to lock them to certain IP address ranges.  You can do this at a global level (for all users) and/or on a user basis.  For example, you might want to prevent all users opening locked PDF files outside the office but let a specific user do this.
How to globally lock PDFs to an IP address range
A global IP restriction will affect all the users that can open your locked PDF files.  This is useful if you don't want a document viewed outside of your organization or library.
This can be used in conjunction with the Restrict IP address option on each user's account.
Open the "Settings" tab and click "Restrict IP" in the sidebar

Enter your IP addresses or IP address ranges in the "Restrict IP" field.  You have several options for specifying ranges:

Wildcard format: 34.567.*
CIDR format: 34.567/24
Start-End format: 34.567.0-12.34.567.255

You can add multiple IP addresses or IP address ranges by specifying them in a comma-separated list.  For example:

12.34.567.8, 12.34.567.9, 98.76.543.*

Press the "Save" button for the changes to take effect.
How to lock a PDF to an IP for a specific user
As well as global IP restrictions, you can set an IP address or IP address range for individual users.  You can use this in combination with a global IP restriction to ensure that a document can't be viewed outside of a customer's department in addition to the organization.  Here's how:
Open the "Customers" tab in Safeguard Admin

Press the "Details" arrows next to the user's name

Enter the user's IP address manually or select "Auto Detect & Restrict"

Scrolling down to the "Restrict Location" section, you'll notice fields to manually specify the IP address and country or auto-detect and restrict the location.
If you choose "Auto Detect & Restrict", the system will automatically record the user's IP address when they register their license and store it in the IP address field.  This option will add to whatever is already in the field, rather than replace it, so you can safely use both.
As with global IP restrictions, you have several options for IP formatting.
Once you've entered the relevant IP addresses, press "Save" at the bottom of the window.
  What is the best PDF Locking software?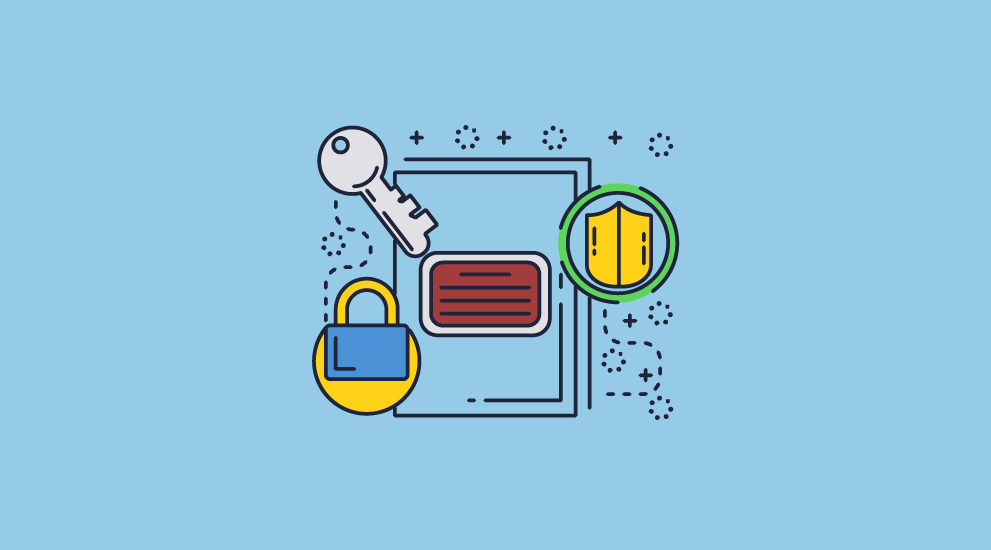 What's the best way to lock a PDF?
As you can see, the answer to how to lock a PDF file so it cannot be edited, copied, printed, or shared isn't as simple as it might seem.  Though there are various PDF protection tools or software, many of them are completely ineffective and rely on outdated, password-based systems.  The same is true of secure data room systems that enable users to share login information with others.
Some PDF security or DRM systems force users to make their computers or devices less secure by enabling JavaScript in their PDF Reader or disabling security functionality to allow their plugins to work.  These types of systems should be avoided at all cost – if a user opens a malicious PDF file and their system is compromised as a result of them lowering their security just to open your documents, then you are liable to being sued.
For the best protection, organisations should instead consider PDF DRM software that uses a dedicated and secure PDF Viewer to enforce DRM controls and lock PDF files to devices.  Locklizard provides the ability to lock PDF files quickly and effectively while granting additional printing, viewing, non-removable watermarks, expiry, screen grabbing prevention, and IP restriction controls.  You can revoke access to locked PDF files at any time, regardless of their location, and track how PDF documents are being used.  Users cannot convert locked PDF to Word docs or other file formats, or save them as unprotected PDFs.
If you want to lock a PDF from opening, or lock PDF files so they cannot be edited then take a free 15 day trial of our PDF DRM software.