Ebook piracy – How to stop your books from being stolen
The risks of selling ebooks online & how to protect them.
Ebooks are an excellent, low-cost distribution method marred by widespread piracy.  With the right anti-piracy protection, however, you can protect your ebooks from sharing and your revenue.
The question of ebook piracy has been prevalent since their inception.  While physical books allow you to hide behind the cost and effort required to create a high-quality copy, this doesn't hold true in digital form.  The simple act of sharing the file online allows anybody who wants your ebook to download a version indistinguishable from the original.
As a result, though it doesn't hit the headlines nearly as often, ebook piracy is a large problem that cuts into the revenue of publishers and the royalties of hard-working authors when selling ebooks online.
  Selling ebooks online: the ebook piracy threat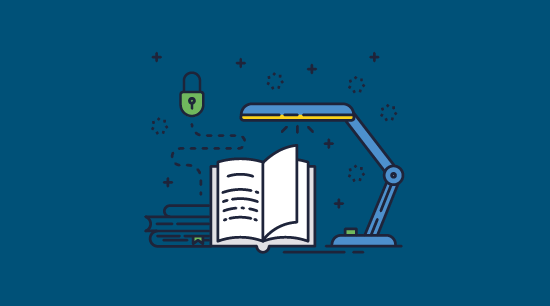 How common is ebook piracy?
According to the UK's Intellectual Property Office, in 2017 17% of ebooks consumed online were done so illegally.  It may surprise you to hear that the percentage of ebooks pirated was on par with music (also at 17%), and more than TV shows (14%).
Estimates by Nielsen are even more damning.  The widely respected market research firm estimated in 2017 that 22% of the total e-book purchasing population in the US are pirates, taking away around 33% of the market and costing it $315 million.
For authors, this represents an existential threat.  Best-selling novelists have recounted stories of their publishers having to cut sequel print runs in half after sales drops correlating strongly with the proliferation of illegal copies.
Can't pay, or won't pay?
The argument often presented to downplay piracy is that users would not have been able to afford them otherwise.  However, with libraries already providing books for free, and most having an extensive online catalog, this doesn't ring true for ebooks.  One study suggests that the most prevalent demographic of ebook pirates is those aged 30-44 in higher socio-economic brackets. Just 13% of ebook pirates earn under $30k a year, the study found.
When it comes to ebook piracy, then, the motivation is less "can't pay", and more "don't want to pay".  51% surveyed said their main motivator was simply that they were free, and 17% that they don't think they should have to pay.
   How to copyright an ebook
Naturally, piracy is only piracy if you have rights to the distributed content.  The good news is that in most countries, including the United States, copyright applies automatically from the moment a work is created. An author has the sole right to reproduce or distribute a book unless otherwise agreed with a publisher or other party.
However, while copyright is granted automatically, there's a lot to be said for registering your copyright with an official body.  In the states, that's the U.S. Copyright office.  This process is usually simple and inexpensive but allows you to better cement and therefore enforce your ownership rights.  Registering copyright allows you to definitively say "I created this work at this time" and therefore offers further legal rights and a clear timeline of events should your work ever be challenged.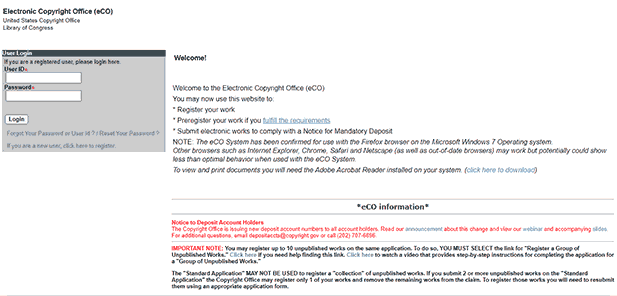 You should also include a copyright page in your ebook that clearly states the date of publication, the creator, the phrase "All rights reserved", and other important information.  This clearly asserts your rights to readers, potentially acting as a deterrent but also making it clear that they can't claim to be ignorant of your rights.
With that done, an author or publisher can pursue legal action against copyright infringement if necessary. Be aware however that this can be both time-consuming and expensive.  They can also issue DMCA takedown notices to websites hosting the ebook illegally, demanding that it be removed.
Unfortunately, however, DMCA (Digital Millennium Copyright Act) notices alone are far from enough to curb piracy.  A lot of pirate sites simply ignore these notices and host their sites in places where legal action is ineffective.  DMCA notices also do little to prevent users from sharing their ebooks with friends, which is where 45% of ebook pirates say they received their copy rather than through an illegal download.  So, on its own, ebook copyright is not an effective anti-piracy measure.
  Social DRM – does it prevent ebook piracy?
Social DRM or watermarking gives publishers a semblance of protection while allowing users to read their ebooks on any device.  It embeds the buyers' personal details into the ebook itself, both visibly and invisibly, identifying the original owner of a copy.
However, despite its labeling as "DRM", social watermarking is anything but.  It does not restrict what users can do with ebooks – they are free to share them with friends and modify them as they wish.  Users can just edit out the visible watermarks using free software like Sigil which lets you do a quick find and replace in ebook xHTML files to delete all identifiers.  That's exactly what a team of researchers did with BooXtream social DRM watermarking.  Invisible watermarks can also be negated – through a combination of editing file names, the ebook's CSS, and image metadata.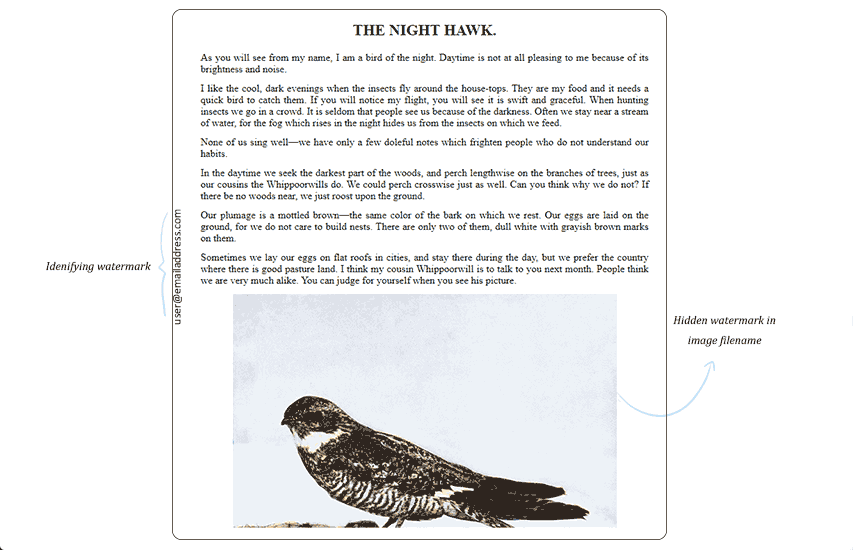 Ultimately, Social DRM conveniently ignores the fact that many ebook pirates receive their books from friends and family.  Naturally, these users do not care about whether they can be identified; they are transparently sharing it with a trusted party – provided they did not download it from a piracy site in the first place.
When it comes to piracy sites, Social DRMs effectiveness hinges on whether its methods of hiding digital identifiers remain undiscovered.  It's security through obscurity – and this obscurity has already been exposed, leaving it severely weakened.
Watermarks can be made effective however if you use other anti-piracy measures such as copy protection and editing restrictions.  Locklizard for example let you add a watermark with the recipient name and other dynamic variables.  This watermark cannot be easily removed (unlike watermarks added in Word, Adobe, etc.) as we prevent editing and copying in our secure Viewer.
   Why the most popular ebook DRMs fail to prevent piracy
A DRM protected ebook uses Digital Rights Management technology to control who can access, copy, and edit digital books.  In a bid to better fight piracy, publishers regularly employ DRM solutions to maintain control of authors' work.
Not all DRM protected ebooks are made equal, however.  There are various DRM solutions in the ebook industry, with the major players being Adobe DRM, Amazon Kindle DRM, and Apple FairPlay DRM.
Which of these will be applied to your ebook depends largely on the platform you publish it on.  If you sell your ebook on Amazon, it will naturally make use of Amazon's Kindle DRM.  If it's from Nook or Kobo, they'll use Adobe Digital Editions DRM.  Google Play Books is based on Adobe's open platform DRM, while Apple's iBooks uses its Fairplay DRM.
As you can see, it's a fragmented and somewhat confusing ecosystem.  However, the major thing to take away is that most of these DRM systems aren't effective.  All of the DRM software mentioned above are easily stripped from an ebook, at which point it can be shared and used on any device.  A user just needs to download a free online tool like Epubor and press a few buttons.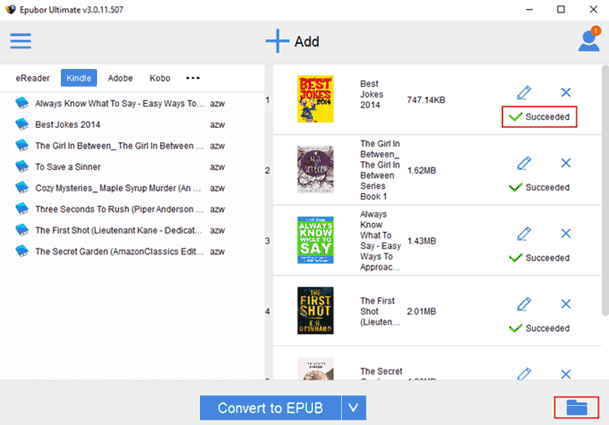 To make things worse, these tools appear with a simple Google search and aren't illegal to download – using the loophole that somebody may want to remove DRM from their own book.  While these ebooks may prevent some casual infringement, such as sharing legitimate copies with friends, they do not prevent mass online piracy.
  How to stop people from sharing your ebook
Due to the failings of mainstream DRM protection and other weak anti-piracy measures, some believe that authors should just give up trying to stop people from sharing their ebooks.  In reality, however, comprehensive, effective ebook copy protection is entirely possible – you just need to look outside of the major players.
Locklizard's PDF DRM is one such solution.  By using a combination of strong encryption, a secure viewer application and licensing system, and transparent key management, it leaves few routes for pirates to illegally copy and distribute ebook content, preventing both casual and mass piracy.
How to stop ebook piracy
Using Locklizard's DRM, ebook publishers and authors can protect against the following:
Unauthorized access and sharing
Copying and pasting
Screenshots or screengrabs
Editing
Printing
Printing to a PDF (if printing is allowed)
Access outside of specific countries and IP addresses
Access after an expiration date
It does so while being able to maintain partial or full offline functionality with the same level of security, supporting browser viewing, and more.
Here's how to protect a PDF ebook using Locklizard DRM:
Right-click the PDF in File Explorer and select "Make secure PDF"

Move through the PDF Writer tabs and tick the controls you'd like to apply

A particularly important option for ebook DRM is choosing when to verify document access.  You can choose the check the document each time it is opened, only when an internet connection is available, every x days, or never.  These options allow publishers to choose the controls that they feel best strike a balance between convenience and protection.  You'll also want to choose whether to:

allow printing
disable screenshots
add a permanent and dynamic watermark to viewed and/or printed content
enforce expiry after a period of use

Press the "Publish" button at the bottom of the window

Your ebook will be automatically output to an encrypted .pdc file with editing disabled and access granted to only those with a valid license.
Grant access to valid users

With the ebook published, you can grant access to users in your admin portal by pressing the "Set Document Access" link and selecting the published document.  You can also choose whether to allow web viewer access so users can view ebooks online through their browser or lock them to selected devices.  The user will be emailed their license file, along with instructions on how to access their ebook.
Alternatively, you can "Publish to USB" to distribute ebooks entirely offline.  The USB sticks can then be provided to customers and can be viewed without users having to install a Viewer application.
Finally, it's worth noting that this process can be entirely automated and integrated with e-commerce systems – you can automatically create users, grant them access, and send their license keys.  This is likely how most publishers and authors will choose to use the functionality.
   Epub vs PDF: Which is best for ebook distribution?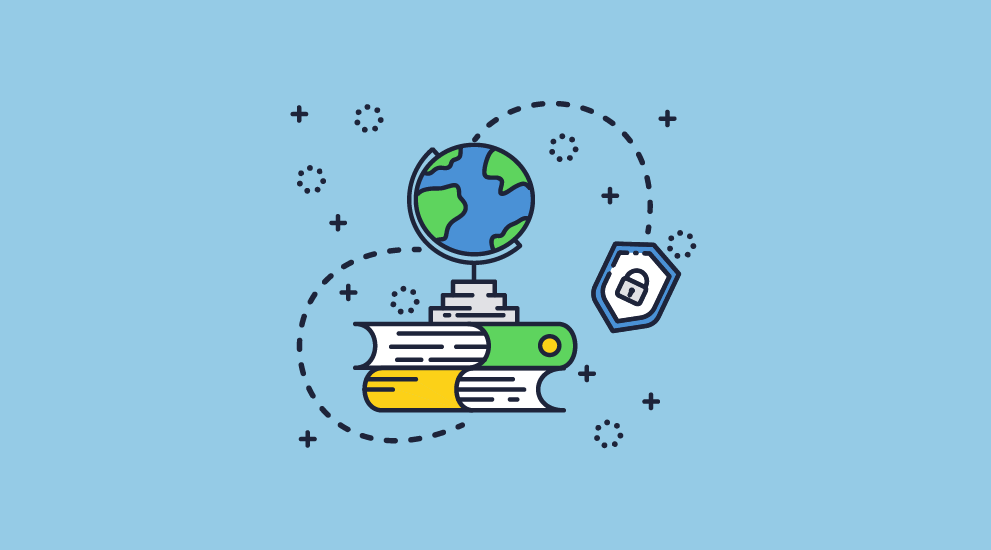 Locklizard, as you may have noticed, is PDF DRM software.  You may be wondering, then, whether publishing your ebook as a PDF or a format like epub, mobi, or azw is the best move.  Admittedly, the epub format has several advantages:
It's lightweight
It supports multimedia and interactive elements
Books resize automatically depending on the device they're on
There are various free epub readers to choose from
So, why would you choose PDF instead?
PDF is a mature format that has widespread support across devices
It supports multiple text columns, where epub doesn't
Your content will look the same no matter what device or PDF reader it's displayed on
PDF files can be made by pretty much any word-processing software
It's easy to convert to and from
Ultimately, it's up to you which you decide.  The bottom line, however, is that if you're looking to prevent ebook piracy, epub, mobi, and other such formats are not the way to go.  As their anti-piracy protection is easily stripped by highly available tools, you can almost guarantee that your book will end up on a file-sharing website sooner or later.
A PDF ebook protected with Locklizard, meanwhile, cannot be viewed without a valid license, can't be screenshotted, copied, or shared.  The only route left to pirates is to manually type out the entire book – a task too mammoth to justify.
With 67% of e-book pirates stating that they would buy a book or loan it from a library if their preferred piracy method was unavailable, publishers stand to gain significantly from effective DRM protection.
To stop ebook piracy, take a 15-day free trial of our PDF DRM software.
   FAQs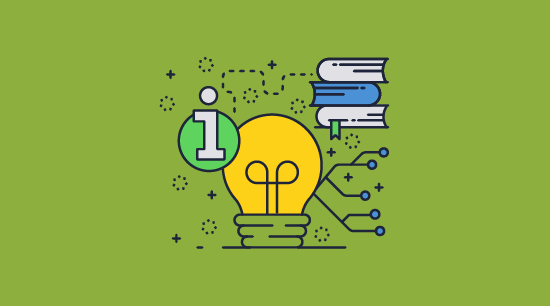 What is ebook piracy / digital book piracy?
Ebook piracy or digital book piracy refers to the act of obtaining or distributing a copy of an ebook illegally, without the rights holder's permission, and typically without paying for it.
Is ebook piracy bad or unethical?
There are various opinions on the ethics of book piracy, and we do not pretend to be a moral authority on the subject.  The general consensus from authors appears to be that piracy is somewhat acceptable when the reader in question cannot afford to purchase the book or does not have access to it through other means.
However, this is not the reality of the piracy landscape.  Studies by Neilsen show that the largest demographic for ebook piracy is those in the income brackets of $60-$99k (36% of pirates) and $100k (29%).  It is clearly unethical when educated high-earners are pirating ebooks while the average author struggles to make ends meet.
Is ebook piracy as bad as buying used books?
Though pirates often invoke used physical book sales as a defense for piracy, there is little parallel between the two.  A single legitimately purchased book leads to a maximum of one used sale where the author gets no revenue.  A single ebook, meanwhile due to its digital form, can be copied and distributed to an infinite number of people.  Ebook piracy, and supporting ebook piracy by partaking in it, is orders of magnitude more damaging for authors than used book purchases.
Is downloading eBooks illegal?
Downloading ebooks is illegal if the following are true:
The book is for sale and in copyright
You do not have a right from the author/publisher to download the book from a given site
It is not on loan from your library or educational institution
There may be some exceptions depending on your country of residence, such as for users with accessibility issues or those who already own a physical copy.
Does Locklizard DRM allow publishers to track ebook activity?
Yes, Locklizard Safeguard Enterprise lets you track the number of times an ebook is opened and printed (if allowed).  This allows publishers to get useful insights into the popularity of their ebooks and how they are being utilized.
How does Locklizard prevent the theft of digital books?
Locklizard locks ebooks to authorized devices so they cannot be shared.  A protected book that is copied to another device will fail to open.  In addition, Locklizard prevents copying and pasting of content, screenshots and prints to stop users from easily sharing digital content.  Ebooks can also have a digital watermark applied to them with user-identifying information to discourage the distribution of photos or printed material.  Locklizard is the best way of publishing ebooks securely – it helps prevent copyright infringement by protecting authors' work from theft and illegal downloads, and ensures revenue streams are adequately protected.