How to Add a non removable Watermark in Word
How Word Watermarks are easily removed & how to make them non-removable
This blog will cover how to add a watermark in Word and how users can easily remove them.  We then show you how to add non-removable watermarks to your documents.
   What's wrong with Microsoft Word watermarks?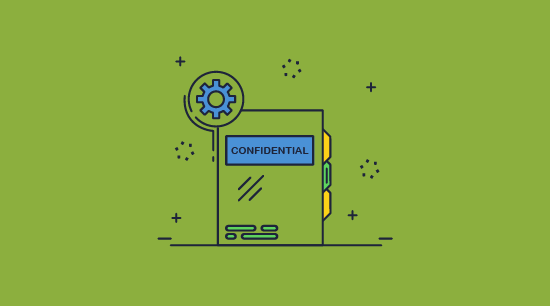 Microsoft Word has a dedicated watermark feature that allows you to effortlessly slap "Confidential" and "Do not copy" text across your pages.  However, though convenient, watermarks in Word are only useful in very specific circumstances.
It comes down to this: it's far too easy to remove a watermark in Word for them to be useful for any kind of digital distribution.  As we've covered previously, Microsoft Word has no real editing protection, which means that anybody reading the document can easily remove the watermark using its in-built tools.
Generally, watermarks are used for one of three purposes:
To identify genuine copies of something (think a banknote with a hidden image)
To remind trusted users of their obligations or convey information (i.e. "No external sharing, Confidential, Draft")
To actively deter sharing (via watermarks that identify the user)
Use case one is pretty much irrelevant, as your standard printer won't be able to produce watermarks that can't be replicated by creating a scanned copy.  Word is acceptable for usage case two, where you already trust the user (though adding a note in the header or footer of the document will do just as much).
When it comes to actively deterring sharing, Microsoft Word watermarks are useless.  Anybody who wants to share the document can just remove the watermark and share it as normal.  At best, it costs them a few seconds, yet it would take you hours to add identifying information to each copy of the document for each user.  This time investment required by the publisher also makes its use very limited even if you personally print out and distribute physical copies.
Just like Google Docs and Adobe Acrobat, Word watermarks are a tacked-on feature that makes no real attempt at security.
   How to add a watermark in Word
If you're happy for watermarks to be removed or want to add a watermark just to see how easy it is to get rid of, follow along below.  It only takes a few seconds to insert a watermark in Word.
Open the "Design" tab.

Click "Watermark" on the right-hand side and choose a watermark and page layout option from the list.  Alternatively, create your own custom watermark via the "Custom Watermark…" option.

  Add an image watermark in Word
Word also allows you to add an image watermark to your document.  If done properly, these will be harder to remove when screenshot or printed and scanned back in.  However, they still have the same issues as text watermarks: you can remove them in two clicks and customizing them for reach user is unfeasible.
This is how you add an image watermark in Word:
Open the design tab and click "Watermark > Custom watermark".

Select "Picture watermark" and browse for a suitable image.

Ideally, you should create a custom watermark that incorporates your organization's branding, clearly states your expectations, and covers the entire page.  This will make it more effective, but one that states the user's name is better still.
Adjust the scale until it looks correct and press "Apply > OK".

You'll notice the watermark displayed as a page background, behind your text.
  How to Remove a Watermark in Word
Removing a watermark is Word is just as easy as adding one in the first place.  If the document has editing restrictions applied, remove them in a few seconds using this guide.  Then, follow the steps below.
Open the Design tab of your ribbon and press "Watermark" on the right-hand side.

Press the remove watermark option at the bottom of the watermark flyout.

That's it.  The watermark will disappear.  The user can share the document with little fear of repercussion and without the recipient even being aware of its origin.
As it is so trivial for anybody that can open your document to remove a watermark in Word, you should really consider using a different file format entirely.
| | |
| --- | --- |
| | Why converting to PDF can provide watermark & document protection |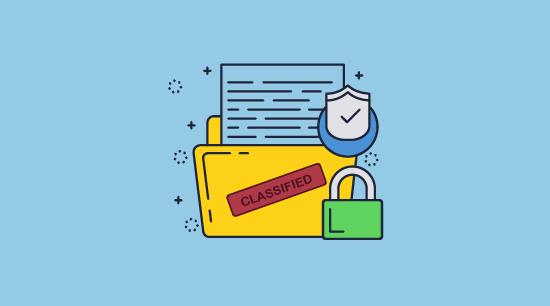 The truth is that any document that allows text editing is going to struggle to prevent watermarks from being removed. We can see this with Word, but also other Microsoft Office programs, Google Docs, secure data rooms, etc.  Perhaps the most convenient format, however, is PDF, a format designed to be shareable and which documents can be exported to from any application that can print.
In its default form, the PDF is no more secure than Microsoft Word.  It uses a similar open password/edit password system and watermarks can be easily removed.  It is only once you build on Adobe's default PDF protection with a PDF DRM solution that it becomes a powerful way to prevent unauthorized sharing and distribution.
Locklizard Safeguard encrypts your PDF files and outputs them as a new, encrypted .pdc format.  Users can only open these files in a dedicated viewer application that does not allow editing, unauthorized printing, or screen grabbing.  It also does away with passwords entirely, securely and transparently transmitting decryption keys from a licensing server only to users with a valid license.  The license is single use (unless you choose otherwise) and keys cannot be successfully transferred to other devices, leaving users with no easy route to share documents with others or remove watermarks.
This grants the distributor the ability to work with trusted collaborators during the creation of the document draft, then distribute the draft to others as a watermarked PDF where they cannot directly edit it but can still add comments and highlights.
| | |
| --- | --- |
| | Watermarking a Microsoft Word document with Safeguard PDF Security |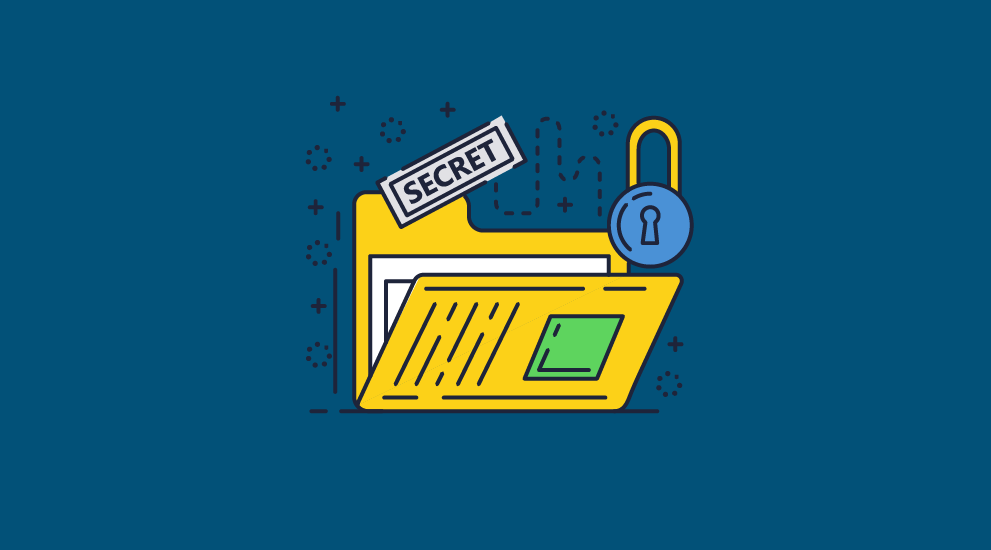 Locklizard Safeguard offers significantly enhanced watermarking functionality over Microsoft Word.  Aside from their irremovable nature, the largest improvement comes from dynamic watermarking.  Dynamic watermarks allow the Publisher to protect a document once, yet add personalized watermarks for each reader.  On document open, dynamic variables such as %username% and %company% will be replaced with the user's information, and a date/time stamp added if required.
This makes watermarking with Locklizard Safeguard feasible both for actively discouraging sharing and as a way to remind users of their obligations.
Additionally, unlike Word, Locklizard has separate print and display watermarks, granting you the flexibility to choose the best location and font formatting for each medium or apply an image watermark to one and a text watermark to another.  You can insert watermark text and images and select multiple font, transparency, and layout options.
| | |
| --- | --- |
| | How to add a non removable watermark to a Word document |
You can add a watermark with Safeguard PDF Writer by following these steps:
Open your Word document and press "File > Export > Create XPF/PDF document".


Creating a PDF

Right-click your PDF in Windows File Explorer and select the option "Make Secure PDF".


Creating a protected PDF

Open the View Watermarks or Print Watermarks tab, depending on where you want to add it.  You can add both view and print watermarks with different text and images.


Adding a text watermark

Tick "Add Text Watermark" and enter "Confidential do not distribute, Draft, Copyright protected" (or any other text that you want).


Adding a dynamic watermark

To add dynamic variables to your document, press the icon and select the ones you want to add.  When the document is viewed, these will be replaced with actual data.

Press the icon to change font formatting options such as text color and size.


Changing watermark font size, style, and color of the text

Choose the watermark position via the dropdown and adjust the opacity slider to alter the transparency.


Changing the watermark position and opacity.

Optional: Add a watermark image in the "Image Watermark" tab such as a confidential stamp or logo.


Adding an image watermark to a document

Press "Publish" to encrypt your document and apply the permanent watermark.


Example of a dynamic confidential watermark added to a document
   The verdict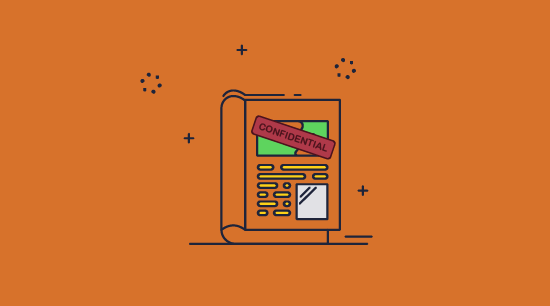 Microsoft Word's in-built watermarks have a very limited range of use cases when compared to a fully fledged DRM solution.  As well as providing dynamic, non removable watermarks, Locklizard Safeguard PDF allows you to:
Prevent editing, copying, sharing, screenshots.
Lock documents to devices so they cannot be shared, IP addresses, and countries.
Set expiry and self-destruct timers: disable document or user access on a fixed date, a number of days since first open, a number of prints, or a number of opens.
Stop printing entirely or control the number of prints. Limit printing to black and white or grayscale.
Instantly terminate access to specific documents or users regardless of where the document is located.
Track document opens and prints, with the ability to see when they are opened and from where.
Together, these features make Locklizard Safeguard the best way to watermark and securely distribute your Microsoft Word document to users both inside and outside of your organization.
Sign up for a 15-day free trial to start protecting your sensitive and confidential business documents with non removable watermarks today.
https://www.locklizard.com/wp-content/uploads/2022/11/add-watermark-in-Word.png
288
479
Ryan Maskell
/wp-content/uploads/2015/02/logo.png
Ryan Maskell
2022-12-30 17:50:05
2023-01-27 09:26:24
How to Add a non removable Watermark in Word