PowerPoint Watermark: add non-removable watermarks in PowerPoint
Insert or add watermarks to PowerPoint files for protection
How to add watermarks to PowerPoint slides and protect them from being removed.  Insert dynamic info including date/time stamp and user name, email, etc.
PowerPoint presentations represent a blind spot in the document security awareness of many employees.  Common practices such as taking a picture of a projected slide or requesting a print-out or digital copy for reference can lead to major oversights in instances where shared information is sensitive or confidential.  Add to this the fact that these copies are often shared with others to pass on important information and you may have a real headache on your hands.  So, how do you address this?
The first step is obviously training.  But no amount of training can keep users vigilant 100% of the time, nor can it prevent users from intentionally ignoring any rules you set.  As you cannot control employee behavior absolutely, you'll need to turn to watermarks for additional protection.
   PowerPoint watermarks: are they effective at preventing leaks?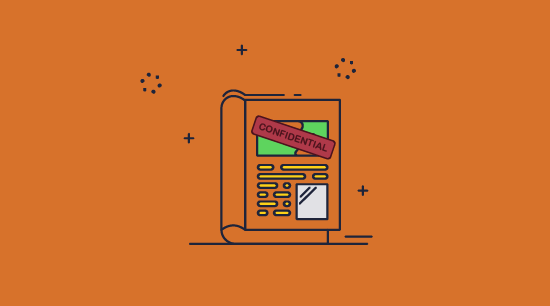 No editing controls are going to stop a user from taking a picture of their screen with their phone or (if printing is enabled) scanning a printed copy and sharing it.  While you could ban smartphones from the workplace, this is not practical for most companies. This is why a watermark in PowerPoint can be so useful.  A PowerPoint watermark:
Can remind employees of their training  (do not distribute without permission, etc.)
Can be used as a sharing deterrent for physical and digital copies (by including the name of the user they are distributed to)
Allows confidential slides to be clearly marked
May contain the date, time, presenter, and other information to help track down the source of leaks
However, just like editing restrictions, all watermarks are not made equal.
The effectiveness of your watermarks for presentation copies depends on the strength of your copy protection and editing restrictions.  If your editing restrictions are easily removed then so is your watermark – the user can just delete the watermark in PowerPoint.  Additionally, you must have strong watermark customization functionality if you want to prevent users from cropping out or otherwise removing your watermark in an image editor.  Ideally, you want to be able to set different watermarks for printed and digital copies, as these have different requirements surrounding visibility and removal.
Can you add a watermark in PowerPoint?
Though PowerPoint has no built-in watermarking functionality, it is possible to watermark PowerPoint slides through a combination of its text tools, the slide master view, and Word Art.  The main problem with this approach, however, is that users can easily remove the watermark using the same process.
We will show you below how to insert a watermark in PowerPoint and how easily users can remove it.
   How to insert a watermark in PowerPoint
Microsoft suggests that you add a watermark to PowerPoint (PPT or PPTX) like so:
Press View > Slide Master in the ribbon.

Insert a text box with the watermark text and position/format it accordingly.

Press "Close Master View" to add the watermark to all pages.

   How to create a transparent watermark in PowerPoint
Adding a watermark in PowerPoint can obscure text or a background image.  To improve this, you can create a watermark in PowerPoint and make it transparent.
Here's how to add a transparent watermark in PowerPoint:
Select View > Slide Master in the ribbon.

Click Insert > Word Art and choose a style from the list.

Press the arrow next to "WordArt styles" in the Shape Format section of the ribbon.

In the "Text Fill & Outline" section, set the transparency to 80%.

In the "Slide Master" tab of the ribbon, press "Close Master View".

   How to watermark a picture in PowerPoint
Sometimes it's the pictures or images (company logo, infographic, etc.) in your PowerPoint presentation that need watermarking rather than the slide content itself.  The most common reason for this is because you want to display your company name as the copyright holder or add some other identifying mark.  PowerPoint (again) does not have in-built functionality for this, with users instead directed to use the Word Art feature to add their text.  Here's how to watermark a picture in PowerPoint using this tool:
After adding your picture, press "Insert > Word Art" in the ribbon. Choose the text style that you would like to use.

Position the text where you want it on your image.

In the Shape Format tab, press the arrow icon in the bottom-right corner of the "WordArt Styles" section. Change the transparency to your liking in the "Format Shape" sidebar.

Select the image and the text, then right-click and choose "Group > Group".

  How to make a picture transparent in PowerPoint for watermarking
You can also make a picture or image transparent if you intend to use that as a watermark instead.  This is useful if you intend to make a picture a watermark in PowerPoint such as a background picture watermark.
Select your picture and click the arrow in the Picture Styles section of the Picture Format tab.

In the Format Picture sidebar, press the image icon and set your PowerPoint Picture Transparency to 80%.

Right-click your transparent picture and select "Lock" so that it is not accidentally moved.

Naurally, if you want this to be on every slide, you can add the image in Slide Master instead.  This will also make it less intuitive to delete.  However, if you really want to stop watermark removal then use Locklizard Safeguard to easily change text, image, or picture transparency.  We explain how to do this later in this article.
   The problem with PowerPoint watermarks

Watermarks in PowerPoint provide no protection or security benefits.  Though these methods may work as a quick solution while presenting, they don't hold up for printed and digital copies.
The main problem with this method is that PowerPoint's in-built editing restrictions do not work.  PowerPoint only contains a read-only mode, which is not backed by encryption and takes seconds to remove.  Once a user can edit a PowerPoint, they can remove the watermark by opening the master slides and deleting any content.
The other issue is that the workload required to customize watermarks for individual users is too high to be practical.  While manually adding identifying information to each copy may be feasible if the PowerPoint is being shared with a few people, doing so for an department or team is just too time-consuming.
   How to remove a watermark in PowerPoint
Using one of the methods  listed in How to edit a protected PowerPoint presentation will let you remove the protection, after which you can remove the watermark in the master slides interface:
Press View > Slide Master

Click the watermark in the Slide Master view and delete it.


As you can see, it is incredibly simple to remove a PowerPoint watermark if the file is not protected or only protected using built-in functionality.  And don't think that Azure Rights Management will help much, either – editing restrictions can still be removed by anyone with viewing rights.  Adobe Experience Manager document security provides no protection either.
A better method is to add the watermark, save the PowerPoint as a PDF, and then protect it with PDF DRM.  Or, even better, add a watermark to PowerPoint using a PDF DRM solution so that you can insert user-identifying information.
| | |
| --- | --- |
| | How to add a watermark in PowerPoint with Safeguard PDF Security |
Safeguard PDF DRM allows you to add watermarks to your slides that are irremovable and dynamic.  You can protect the PPTX file once and benefit from watermarks that automatically insert the user's name and email address when they open it.  This significantly reduces the workload while greatly increasing the stakes of sharing a document via means not covered by editing and copying controls.
Here's how to add a watermark to a PowerPoint that has been saved as a PDF:
Right-click on a PDF file and select "Make Secure PDF".


Protecting PDF with watermarks

Add a text watermark.

Select the "View Watermarks" tab and then check the "Add Text Watermark" option.

How to insert a permanent watermark in PowerPoint with Safeguard Secure PDF Writer

Type in the watermark text you want to use (e.g. a confidential notice or copyright disclaimer) and customize it with dynamic variables by selecting the "Editing" button.  For example, you might want to add the text "This document is copyright protected and is only authorized to be viewed by %UserName% %Email%".  When a user views the presentation their name and email address will appear where you have inserted the dynamic variables.

The "Position" and "Opacity" sliders are particularly important for customizing where you want the copyright watermark to be displayed and how transparent it should appear.  Pressing the monitor icon next to the position dropdown will allow you to adjust the precise position of the watermark on your page.  You can also adjust the font type, color and size and other formatting options by pressing the "Aa" button.

Below is an example of how the text watermark is displayed when a user views the protected PDF PowerPoint.


Copyright text watermark displayed in Safeguard Secure PDF Viewer

Add an image watermark.

In the "View Watermarks" Image Watermark tab, check the 'Add Image watermark' box.

Adding a confidential image watermark in Safeguard Secure PDF Writer

Then browse for the image watermark you want to add.  We recommend that you add a large watermark such as a background watermark so that it remains visible throughout the page as in the example below.


Confidential watermark image

You can change the opacity slider to make sure it remains unobtrusive.

Below is an example of how the image watermark is displayed when a user views the protected presentation:

Confidential image watermark displayed in Safeguard Secure PDF Viewer

Add a print watermark.

If you want to allow printing then you can also add a different watermark (or the same one if you prefer) when a user prints the protected PowerPoint presentation.

Customizing your print watermark independently of the digital one is generally a good idea as it can enable you to distinguish from viewed and printed copies.  You can of course apply print only watermarks if you prefer, so that a watermark is only displayed when the PowerPoint is printed.

Open the "Print Watermarks" tab and adjust its options.

Adding a print watermark in Safeguard Secure PDF Writer

Follow the same process as for view watermarks, adding copyright disclaimer text and / or a confidential image to your PowerPoint content.

Save your watermarks and other PDF security controls.

Press the "Publish" button at the bottom of the PDF Writer window.

Of course, before doing so, you should ensure that any other protection controls you want to apply to your presentation are enabled.  By default, users cannot edit, copy or paste content, print, or take screenshots using screen capture tools.

On pressing "Publish", the file will be encrypted and saved to your output location as a .PDC file.
| | |
| --- | --- |
| | Download DRM software to add permanent watermarks to PowerPoints |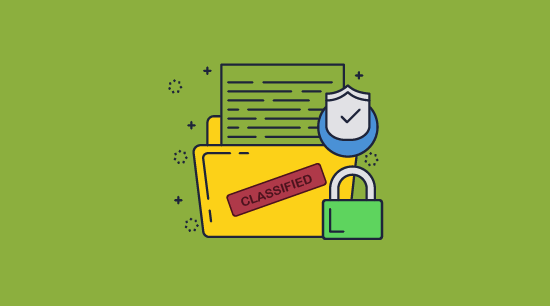 Download PDF DRM software to add a watermark to PowerPoint files (PPT & PPTX) saved as PDF format.  Locklizard PDF DRM software allows you to add an irremovable watermark to presentations through the use of editing and copying restrictions that cannot be bypassed.
Locklizard Safeguard enables the use of dynamic watermarks that can be populated with identifying information, the date, time, publisher, etc.  Using AES 256-bit encryption and DRM restrictions, you decide who can access your presentation, how long for, and under what conditions (can they print, screenshot, etc?).  Easily group presentations into publications and automatically grant access when you protect them.
See our customer testimonials or read our case studies to see why thousands of organizations use Locklizard to protect their intellectual property.
   FAQs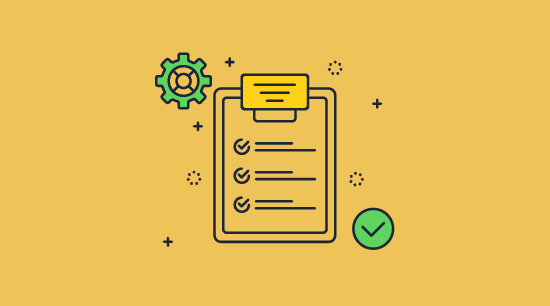 How do I add a PowerPoint draft watermark?
You can add a PowerPoint draft watermark by editing the master slide to overlay the word "Draft". Alternatively, you could use a DRM solution to add a dynamic draft watermark that displays the viewer's or printer's
How to add a Watermark to all PowerPoint Slides?
You can add your watermark to all slides using the "Slide Master view" function in PowerPoint.  This enables you to essentially change the default templates of slides and therefore repeat elements across your entire PowerPoint.
Where should I insert my watermark in PowerPoint?
For the best protection, you should insert a PowerPoint watermark diagonally across the slide and make it large.  This is because the more content a watermark overlaps, the harder it is to remove using editing software or by trimming printed copies.
However, you should bear in mind that this will not help to protect against digitally distributed copies of your work, as the user can just remove the watermark using PowerPoint's in-built tools.  To prevent this, you need to protect your PowerPoint with DRM software that prevents editing.
Does Azure Information Protection prevent watermarks from being removed?
No. Microsoft's Rights Management is flawed.  Users who can view documents can gain editing permissions using free and publicly available tools.  This will allow them to remove the watermark with minimal effort or technical knowledge.
Can you watermark individual slides in PowerPoint?
Yes – you can repeat the usual watermark process outside of the slide master view to achieve this.
How can I add a watermark stamp to PowerPoint slides?
Go to the PPT Productivity Menu and Add a stamp from the top ribbon or the Format toolbar.  You can add a stamp such as Draft, Confidential, etc.  If you want to create a stamp that cannot be removed then see this tutorial on How to create a stamped PDF.
Are Microsoft Word watermarks more secure that PowerPoint ones?
No.  Though Microsoft Word watermarks are easier to apply due to dedicated watermarking functionality, they are just as easy to remove.  Like PowerPoint, Microsoft Word has no strong editing controls and even Microsoft Rights Management tools can be bypassed to allow editing.
How can I protect watermarks in PPT files?
There is no easy way to protect a watermark in PPT files or add a security watermark to PowerPoint.  The only way to do this is to add DRM restrictions to prevent editing.  Locklizard Safeguard enables you to Protect PowerPoint watermarks for presentations that have been saved as PDF.  See how to Protect a PowerPoint and restrict access, prevent editing & copying.