PDF Rights Management
Digital Rights Management for PDF Files & Documents – PDF DRM
   DID YOU KNOW?
Not all PDF DRM software is secure
"Truth be told, the single most compelling advantage of Locklizard to us is the mind-blowing nimbleness of your PDF DRM solution with virtual students.
We can cut accounts for a user five minutes before his class starts and voilà, he is ready to go.  Happy smiling customer, while we still have security and personalized watermarking.
That is a big win over here at Qlik and has been very well received."

   Adding DRM to PDFs with Safeguard PDF DRM Security: control PDF access & use
How to add DRM to a PDF file using Safeguard PDF DRM
Adding DRM to PDF documents with Safeguard is more secure than Adobe password security and simple.
Right-click on your PDF documents in Windows File Explorer and select the menu option 'Make Secure PDF'.
Protect a PDF with DRM controls
In Safeguard Secure PDF Writer, choose the DRM controls:
Stop printing, allow printing or limit the number of prints.
Add dynamic watermarks to viewed and or printed pages.  Dynamic variables replace actual user and system data when the document is viewed/printed so you only have to protect the document once for all users.
Add expiry – make the PDF expire on a specific date, after a number of views, after a number of prints, or after a number of days from opening.
Allow or stop screen grabbing (even from remote connections) applications and prevent use of Windows print screen.
Log document views and prints.
Give access to all authorized users, specific users, or those with access to publications (e.g. a training course).
Limit use to country and IP locations (e.g. use only at work).
Safeguard's default PDF DRM protection
Stops users editing, copying and pasting content
Locks PDF files to specific devices so they cannot be shared with others
There are no passwords for users to enter, manage, or remove
You can revoke PDF documents at any time regardless of where they reside
A beginners guide to PDF digital rights management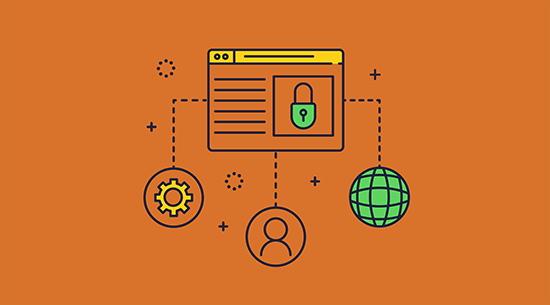 What is PDF Digital Rights Management (PDF DRM)?
Though there is no effective evidence to suggest it is true, Adobe is often quoted as the inventor of digital rights management for documents.
What its DRM controls do have, however, is popularity.  The general adoption of the PDF format across multiple platforms has led to Adobe controls being widely accepted as the default situation.
So what are these 'default' controls?
Well, the initial controls were:
no printing
changing the document
copying or extraction, Disable accessibility
no adding or changing comments or form fields
These were later augmented to:
printing – fully allowed, low resolution, not allowed
allow content copying and extraction
enable content access for the visually impaired
allow only document assembly *
allow only form field filling or signing *
comment authoring field fill-in or signing *
general editing, form field fill-in or signing *.
*    these choices are mutually exclusive.
They were finally refined into:
printing
changing the document
document assembly
content copying or extraction
content extraction for accessibility
commenting
filling of form fields
signing
creation of template pages
And one must not forget the control of watermarking, either on-screen or on printed output, or both.
  PDF rights management & DRM controls
So, a great many of what we consider to be DRM controls may be seen as PDF digital rights management simply because they're what Adobe decided to provide when it developed its portable document format.  These may not reflect the same type of document rights that groups like XrML envisage, but they have managed to stick, which is more than can be said for the rest.
Software should contain the following controls for it to be effective at controlling document access and use.

Core controls
The core document security functions in PDF digital rights management are printing, copying/extraction and changing with save.  This is because it doesn't matter what kind of publisher you are and what you are trying to achieve, you are going to need these functions whilst the work remains in copyright. However, additional functions may be required depending on the situation.


Watermarks
Watermarking is another common protection, but it's a bit of an open question.  Many publishers want their customers to be able to make printed copies, but they also recognize that converting a good printed copy of a book into a PDF is trivial.  Watermarking helps with this, but a heavy watermark on a document detracts from the visual quality of the result and a light watermark can be removed by adjusting scanning contrast.  The same goes for attempts to watermark pictures.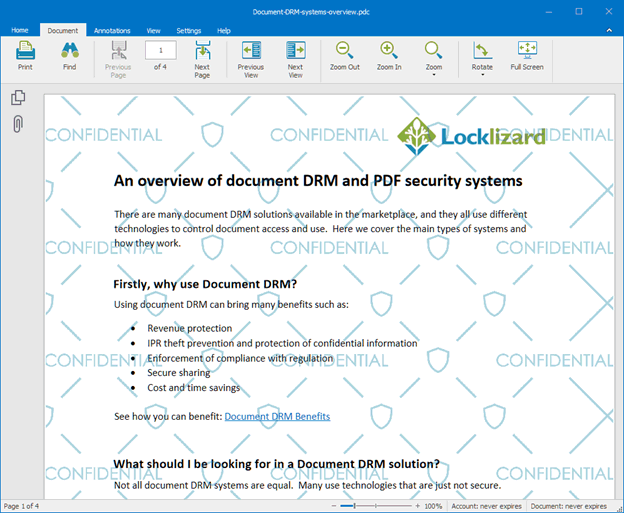 Some systems even try to put watermarks in that 'identify' the purchaser, to help prevent purchased copies from wandering. This is often called "Social DRM".  The jury remains out as to the actual value of watermarks in DRM, but they seem here to stay in the video and broadcast businesses, at least.  However, combined with other controls to stop copying they can be made effective.
Collaboration controls
The controls surrounding assembly, filling in forms, comment authoring, signing, and templates are specific to features that Adobe included in its products for collaboration purposes.  Most of these are not likely to find their way into commercial publishing initiatives, although they may be appropriate in the e-learning or distance education markets.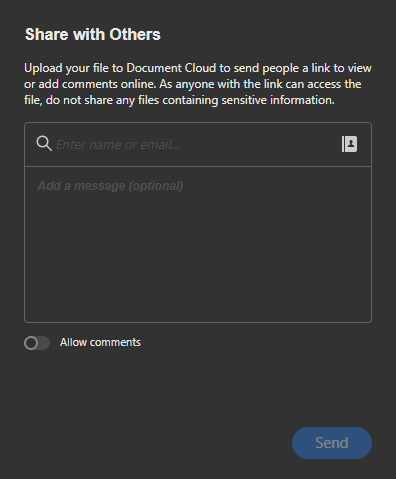 Accessibility controls
Controls over document accessibility may well be one of the most vexed of the Adobe proposed PDF Rights Management controls.  Some cite Adobe's 2000 release of the public domain Alice in Wonderland with DRM controls asserting that "this book cannot be read aloud", as a perfect example of DRM overreach.  It disabled text-to-speech functionality entirely, impacting the dyslexic and visually impaired communities.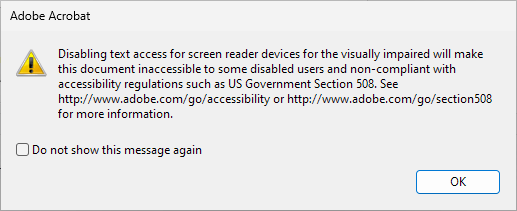 Certainly, if a person with poor sight purchases a document that can be 'spoken' from the text physically, is it right to prevent them from being able to use the document in that way digitally?  I don't know any safe way to turn the famous Tenniel illustrations into words, but that would not stop plenty of Jabberwockies from having a damn good try.  Given the shift of many governments, led by the European Union and Canada, into providing accessibility, artificial restrictions on it may prove politically unsound.
So, there you have it.  PDF digital rights management controls represent a well-thought-out series of controls.  We can argue about whether they are complete, appropriate, or suitable.  But they represent a significant stake in the ground about the controls that should be applied.  In analysis, you can break PDF controls down into three groups:
those for pure publishers
extensions for additional control
those for document collaboration
Sometimes these distinctions may blur, but they have stood the test of time as being useful.
  Who uses Digital Rights Management controls?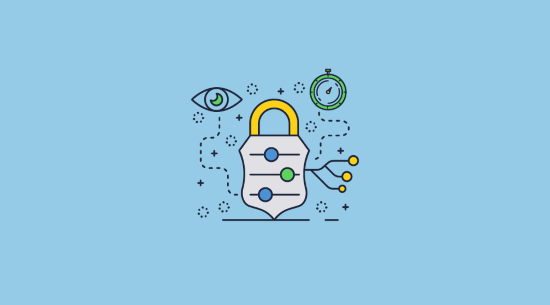 PDF Rights Management controls are useful to any organization that is trying to control the distribution of its documents. An obvious use case is when you're a publisher selling an ebook – you want to ensure that only those who have legitimately purchased a copy can read your content.  However, there are a variety of other organizations that DRM can help.  Here are just a few:
Enterprises: Every enterprise has information that is not for public consumption. This could be board meeting minutes, financial reports, seating and building plans, etc. DRM allows them to share these documents both internally and externally without worrying about an unauthorized party being able to access and share them.
Libraries: Most libraries lend ebooks as well as physical books. However, enforcing that lending is difficult. PDF rights management controls let them make an ebook inaccessible after a certain date while preventing other content extraction by copy/pasting, screengrabbing, printing, etc.
Musicians: Musicians and composers often sell their sheet music as an additional revenue stream. Digital Rights Management controls help to prevent large-scale sharing.
Governments: Governments process and create a wealth of classified information. A DRM solution lets them easily manage who can access a document and implement different controls depending on the classification. They can also make documents expire after a period of time or expire them instantly if required.
Healthcare: As well as patient info, the healthcare industry must protect patents and research data. DRM solutions prevent that information from leaking by ensuring that it can't be accessed outside of the premises and that the encrypted document is useless to anybody without access.
  Are PDF Digital Rights Management controls effective?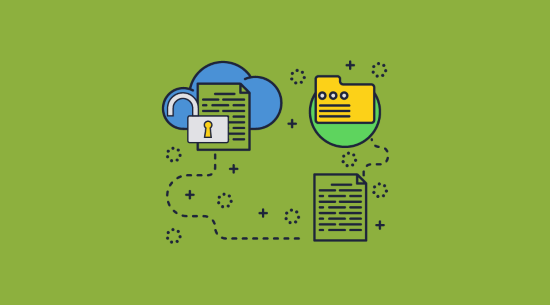 It is important to understand the difference between providing PDF rights management controls and them being effective.
In many instances, proposed PDF rights management controls have been so poorly implemented (see PDF password protection) that you have been able to drive the proverbial coach and horses through them.  Indeed, many websites offer tools dedicated to the cracking of much of the Adobe implementation.  Unsurprisingly, third-party vendors have started to provide implementations and controls that are less open to the attacks popularized by cracking companies such as Elcomsoft.
Some PDF Security vendors have gone down the route of PDF plugins, but these can be overridden by other plugins and often fail to operate when Adobe Acrobat is updated.  See PDF Security Issues, Flaws and Cracks for articles relating to these attacks.
Other companies such as Locklizard have produced dedicated secure PDF Viewers so that they are not exposed to vulnerabilities in other applications, ensuring that DRM controls can be effectively enforced.
  FAQs
Is Adobe PDF digital rights management software effective?
No. Adobe DRM is inherently flawed.  It uses passwords, which can just be shared along with the document to grant access to anybody the user wants.  Additionally, controls to stop printing, editing, etc. are easily removed due to flaws in the Adobe Security handler.
Can PDF DRM be used for ebooks?
Yes. There are some downsides to distributing, such as a lack of reflowability based on screen size, but this is balanced out by effective DRM and the ability to preserve the content's original layout and design.
What is the best way to add DRM to an ebook?
The best way to protect an ebook is to avoid DRMs for common formats like EPUB, MOBI, and AZW and use a DRM solution instead.  However, you must take care to choose the right solution, with Adobe-based DRM entirely ineffective.
Does free PDF digital rights management software work?
It's very unlikely to.  As it stands, free digital rights management software uses one of two techniques: Adobe permissions or converting the content to images.  The Adobe permissions system is flawed and easily removed by online tools, and image-based PDFs can just be run through an OCR recognition tool and copied/editing as normal.  Neither stops unauthorized distribution anyway, as the user can just share the PDF or share it along with its password if it has one.