Disable Copy Paste
Disable Copy & Paste to Protect Document Content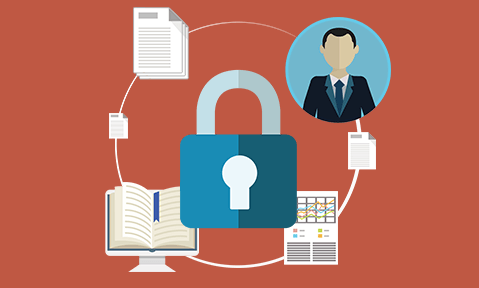 Disabling copying & pasting of PDF documents & content
One of the easiest ways to pirate information is using copy and paste.  It allows a user to capture a graphic image of what you can see on the screen by using the Print Screen key (a hardware feature).
So a critical feature for any DRM application is to disable copy using the Print Screen key.  If you do not disable copy then, obviously, anyone can make a copy.  When you disable copy, you also disable copy paste, because if copy is disabled then there is nothing in the clipboard to paste.
  Free 15 Day Trial
PDF Copy Prevention Software
Stop unauthorized access and sharing
Control use – stop copying, editing, printing, etc.
Lock PDFs to devices, countries, locations
User and PDF expiry, revoke files at any time
Of course Print Screen is not the only way to copy, so you also have to disable copy in the commonest two forms of the command.
To disable copy paste you also have to prevent the ability to select text using the cursor.  This is the same as disable copy except that you now prevent the use of right click copy with the mouse, or Ctrl-C as a keyboard command.  You have to prevent both of these methods to disable copy, and thus to disable copy paste.  Alternatively, you can allow selection of text but not save the selection to memory so that there is nothing available to paste.
You will notice that we do not have to disable paste, because, if there is nothing to copy then we have paste disabled automatically, and that is much easier than having to develop a system to disable paste explicitly.
Another common way to copy information is to use a screen grabber application.  It is more complicated to disable copy where a screen grabber is involved.  It will usually have its own method for making a copy of the screen.  So to disable copy it is necessary to do several things: present a false image to the screen grabber; delete the copy it is making; prevent the screen grabber from being able to run.  Any method to disable copying will have to use all three methods, or possibly more.
There are many ways to disable copy and to disable paste.  If you have copy disabled then you have paste disabled.  If you do not disable copy then you risk having your documents copied and distributed.
Technologies used to disable copy & paste
To disable copy and paste you either need to hook into the Operating System commands or the application.  This can be done via plugins but they can be circumvented and often don't work when the application is updated.  That is why to be effective at preventing copy and paste, a dedicted application to view protected content should be used.
There are circumstances when the use of a dedicated application to view protected content may not be possible – for example, the user is not allowed to install any software on their device but is allowed to view content in a browser.  Disabling copy and paste in a browser is a less secure approach because the code (usually JavaScript) has to be exposed to the browser in order to be executed and therefore vulnerable to attack.
| | |
| --- | --- |
| | Disable copy paste with Locklizard Document DRM software |
Download DRM software that uses digital rights management (DRM) controls to disable copy and to disable paste of your PDF documents, ebooks, reports, and digital training courses.  Disable copying, pasting, printing, and sharing of your content.
Safeguard PDF Security stops users making copies of your PDF documents:
Stops users editing PDF documents
Stops users copying and pasting content
Stops users taking screenshots with Windows printscreen and third party screen grabber applications
Clears system memory so selected content is never available to paste into other applications
Stops users saving protected documents as clear text (i.e. in unprotected form)
Prevents use of temporary files so decrypted content is never made available on disk
Stops users sharing protected PDF documents with others
Disabling copying and pasting of your documents and information ensures users can not readily produce copies for other people.  With Locklizard document DRM software copy and paste is automatically disabled unless you specifically allow it.  Use Safeguard PDF Security to disable copy paste of PDF documents, and prevent unauthorized sharing and misuse.