Digital Publishing: How to publish PDF & digital books online securely
How to stop piracy of digital books & PDF files when publishing online
The challenges of digital publishing online and how DRM security software can protect your PDF files, ebooks and other digital publications from piracy and misuse.
  What does digital publishing mean?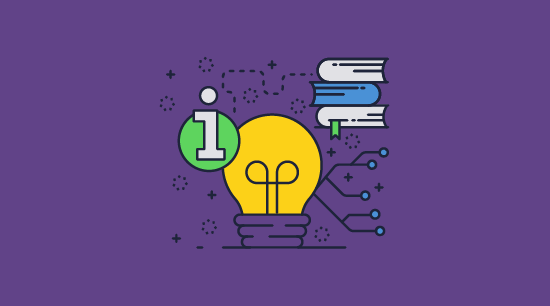 Over the past few decades, publishing has experienced a dramatic shift towards digital platforms.  Instead of sharing their works on paper or canvas, many authors, filmmakers, and artists now share their content in digital formats designed for viewing on a screen.  This process is known as digital publishing.  Most digital publishing today occurs online.
  What is online publishing?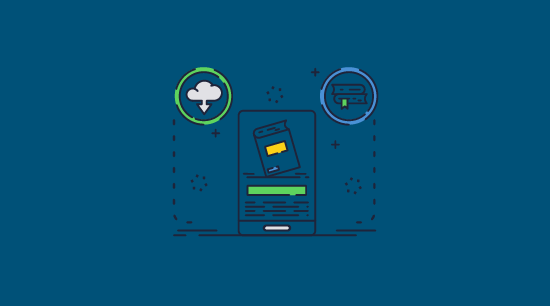 Online publishing is the publishing of digital works (digital books or ebooks, journals, magazines) or digital media (music, video, etc.) on the Internet.  This may be on a personal or company web site or using a dedicated online publishing platform such as Amazon Kindle, YouTube, Spotify, etc.
What is a digital publishing platform?
Digital publishing platforms allow publishers to create (or upload), edit, and share content online.  Some digital publishing platforms are focused on presenting content in a friendly way in the browser (e.g.  WordPress, MagLoft, JooMag, Flipbooks), while others deliver it directly to end-user devices.  The best digital publishing platforms do both, allowing users to view content online, in a mobile app on their tablet or mobile phone, or on a purpose-built device such as an e-reader.
Some platforms also enable content creators to advertise to a specific target audience.  This can be very useful when the publication itself is the product (i.e. ebooks, magazine subscriptions), but is also helpful for use cases such as content marketing.
   What are the advantages of digital publishing?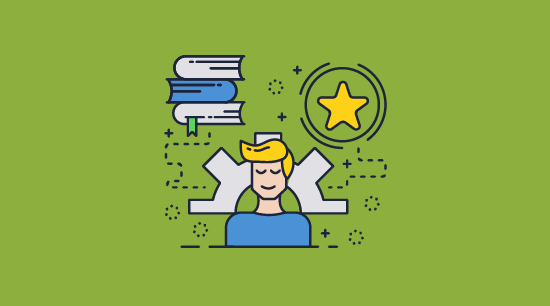 There has never been a lower barrier to entry for authors, publishers, and readers to distribute and consume written content, and unlike print media, you don't even need to use a publishing company.  Publishing online is cheap, convenient, and can tap into a wider audience of five billion internet users.
The digital publishing industry is full of excellent content creation software.  On the magazine and ebook side of things, there is Adobe's industry-standard InDesign, as well as the more affordable Affinity Publisher, and the free and open-source Scribus.  These solutions vary in their feature sets but are more than suitable for the creation of digital books, magazines, instruction manuals, and more.
Logistics are also greatly simplified when compared to traditional publishing methods.  Rather than managing printing, production lines, and shipping to retailers across the world, a publisher can simply upload a file to a website and instantly deliver content to a customer's tablet, smartphone, e-reader, or PC.  This simplification has enabled many artists to pursue digital self publishing, which lets them maintain creative control and take a larger cut of the profit.
   What are the disadvantages of digital publishing?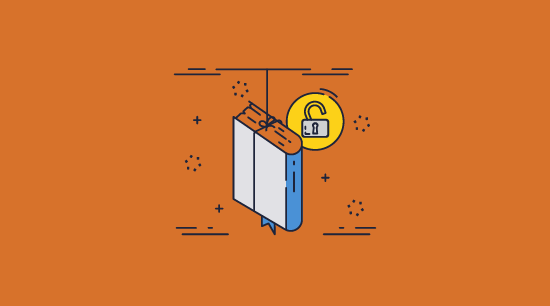 Unfortunately, digital publishing isn't all sunshine.  Online publishers face some major challenges – with the threat of piracy chief among them.  Digital content is just as easy to redistribute as it is to distribute in the first place.  An unprotected ebook, magazine, or other material published online will quickly become freely available to everyone.  Nielsen estimates that in the US, 22% of the ebook-purchasing population are pirates, shrinking the digital book market by 33%.
Digital publication software and online publsihing platformas all have something in common: lack of any real security. Though InDesign allows you to password-protect PDFs on export, PDF passwords are useless and do not stop unauthorized sharing.
It's key that publishers have the tools to control how their digital books can be used and whether they can be shared with others.  But how exactly can they do so?
   Digital publication software & online publishing security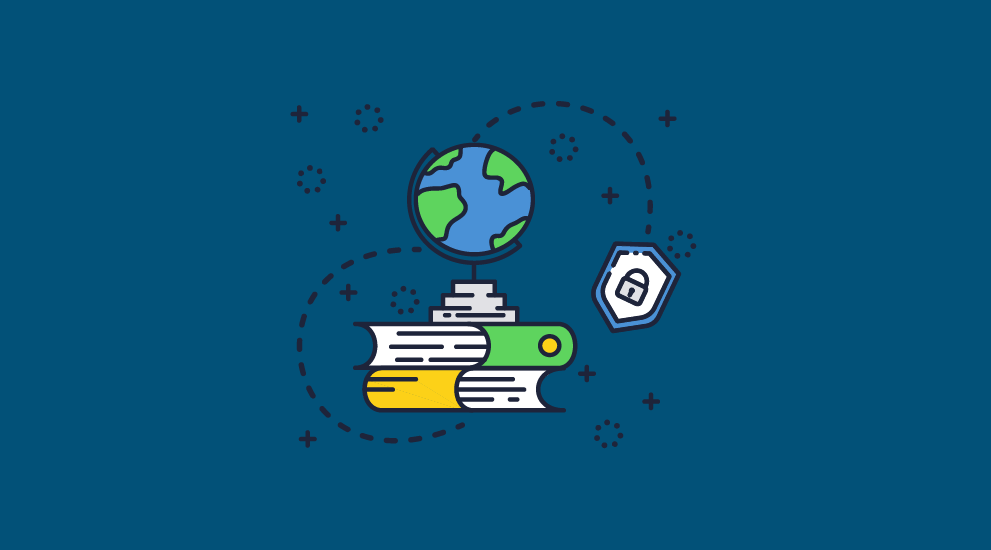 Digital publishers that are serious about protecting their revenue from piracy will need to look for an additional, third-party solution.  Importantly, this solution must be compatible with a format industry standard tools export to.  This is where DRM or Digital rights management comes in.  Digital rights management (DRM) solutions were created to provide digital publications with a level of copy protection similar to traditional publishing.  In the book and magazine markets, publishers want digital content to be difficult to reproduce and share at scale without significantly impacting the user experience.  Retailers also want to protect their profits, but another major goal is ensuring that users can't easily take books to a competing retail/viewing platform.  The differing interests of competing retailers have ultimately led to a DRM ecosystem that is fragmented and often misleading.
  Online digital publishing platforms, ebook DRM solutions and their flaws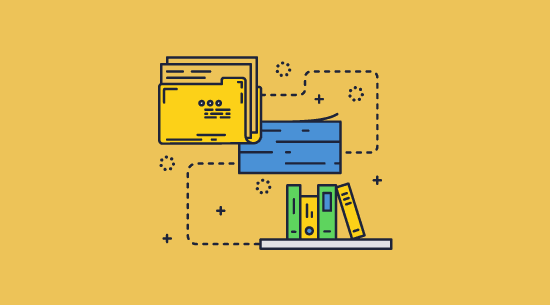 Digital publishing platforms and content protection
Major digital book retailers such as Amazon, Barnes & Nobile, Google, and Kobo offer authors the ability to protect their books using DRM (Digital Rights Management) at no extra cost when they upload a work to their online storefront. There are therefore several ebook DRM variants for digital book publishing such as Kindle DRM, Nook DRM, iBooks DRM, Google Play books, etc.
It has become clear that retailers' primary priority is preventing legitimate customers from using books outside of their ecosystem (Kindle, Nook, etc.), rather than stopping piracy, which is explained in detail in our blog on Amazon Kindle DRM.  The DRM systems employed by these companies are majorly flawed.  Mainstream ebook DRM solutions can be removed in a matter of seconds with applications such as Epubor and Calibre.  These tools are freely available and retailers have seemingly made no effort to address their security flaws.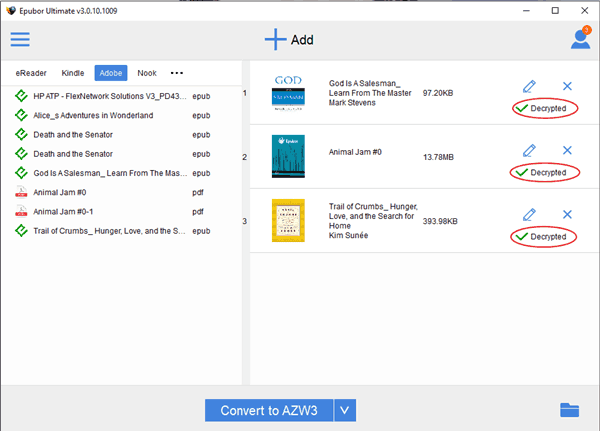 Adobe DRM
Adobe is one of the few non-retailers that offers digital publishing DRM.  Its ebook distribution solution, Adobe Content Server, allows users to publish in the Adobe Digital Editions format and protect content using its ADEPT DRM. Unfortunately, though, this isn't very effective.  Adobe ADEPT DRM for ebooks can be removed just as easily as other ebook DRM systems – it only takes a few clicks to strip the protection.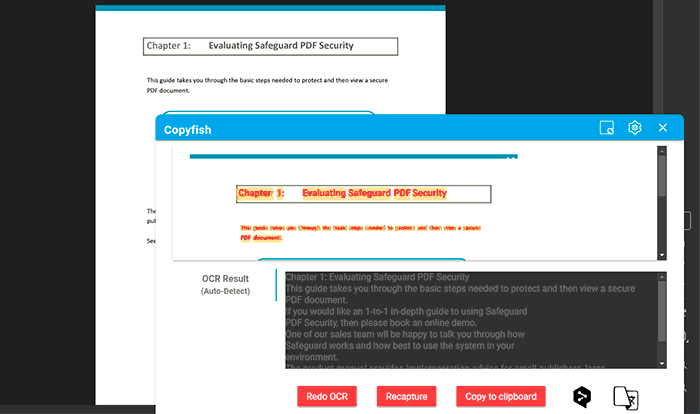 Adobe Experience Manager, meanwhile, is more focused on online content and lacks both flexibility and proper offline support.  It also does not prevent simple sharing methods such as screenshots or virtual environments.  This allows pirates to use OCR tools that will automatically screenshot text and turn it back into editable text or ebook / PDF formats.
| | |
| --- | --- |
| | How to protect your digital books & publications from online piracy |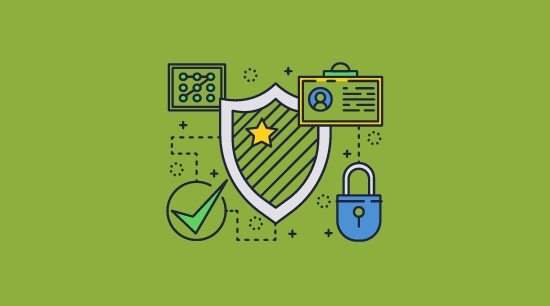 The above solutions clearly won't be enough to protect any digital book from piracy.  They are missing the vital features and security mechanisms required to stop users from sharing their purchases with others at scale.  To successfully protect your digital books, you need:
A solution that does not rely on passwords or accounts, as credentials can easily be shared with others
Strong encryption to prevent text from being extracted before opening
Decryption only in memory to prevent extraction after opening
Strong, effective anti-copying controls, including the ability to stop copy and paste, screenshots, printing, and editing
The ability to set expiry dates when needed (i.e. for library use or subscription plans)
The ability to lock your content to the locations and regions where it is licensed
However, it is not just a matter of protection.  A good digital publishing DRM system needs to perform all these tasks without significantly degrading the user experience or creating huge management overhead.  Ideally, then, it should offer:
A simple way to secure, distribute, and manage digital publications
A frictionless experience for end users, including offline functionality
Reasonable pricing that enables a strong return on investment
The ability to monitor how digital books and PDF documents are being used
Locklizard built its PDF DRM solution to meet these needs as well as the needs of various other industry sectors.
   How Locklizard protects digital content from piracy
Locklizard removes the need for passwords through a combination of encryption, secure licensing, and document controls.  Unlike digital publishing DRM solutions from Amazon or Adobe, it is focused entirely on preventing the piracy and misuse of digital content.  It is not focused on locking users to a particular online publishing platform or digital publication system, but rather on rights management controls that are effective and backed by a security-first mindset.
With Locklizard Safeguard, you simply encrypt a PDF document with the Safeguard Writer app, select the users or user group you want to share it with, and distribute it however you like – whether that is publishing online or sending securely by email.  The end user will be sent their license file via email when you create their record.  They will only be able to view your digital content on the device they install it on, and in the Locklizard Secure Viewer application prevents copying, screenshots, etc.  License files are single-use (unless you choose otherwise) and can't be successfully transferred to other devices, leaving no route to share digital books or PDF documents with others.
   How to publish a PDF online securely
You can use Locklizard to publish PDF files online securely, whether they be digital books, magazines, reports, training material, etc.  Whether you are selling ebooks from your own website or selling a PDF document online securely so it cannot be shared, Locklizard will protect them all from online piracy.  We prevent printing, copying and pasting, and other methods of unauthorized sharing of your digital book, PDF report, magazine, etc.
Here's how you protect your digital books with anti-piracy measures using the secure PDF Writer application:
Right-click your PDF ebook in Windows File Explorer and select the option "Make Secure PDF".


Creating a protected PDF ebook

If you want to disable printing of your PDF book then click on the 'Printing and Viewing' tab and uncheck 'Allow printing'. If it is already unchecked, then you don't need to do anything – users will not be able to print your content.


Preventing printing of an ebook

In the 'Environment Controls' tab, make sure 'Disallow screen capture' is selected and check 'Add screen mask'.  This will prevent users from screen grabbing PDF content, regardless of whether they're using their official screenshotting tools (e.g. Windows Snipping Tool), or a third-party screenshotting or screen capture solution.  A mask (image) will also cover the content if focus is moved from the Secure Viewer window – so if users are intent on copying your digital book or magazine by typing it from scratch, then they will need to use another device to create the content.


Stopping screen shots of ebook content

Optionally, you can restrict access to your book after a certain date by setting a date in the 'Expiry & Validity' tab. This is useful for online libraries wanting to enforce controlled digital lending, for example, or if you want to offer a free sample or trial.


Adding expiry to an ebook

Press the 'Publish' button at the bottom of the dialog.  Safeguard will create an encrypted ebook (.pdc file) that only users you authorize in the Safeguard admin portal can access.

Open the "Customers" tab and press "Add" to create a new customer, ticking "Email license" if necessary.  Alternatively, you can use our e-commerce API to automate this process.

To grant a customer access to your digital book, press the two arrows next to it in the "Documents" tab of your admin system and choose "Grant or revoke access".  You can then tick the customers you want to allow.

   Publishing PDF files online securely
Once you have added customers to your PDF book, you can distribute your DRM-protected ebook just like any other file – upload it to your website, send it via email, etc.  It does not matter who downloads it since the ebook is encrypted and can only be opened by authorized users.  As long as the customer has the Locklizard secure PDF reader application installed and their license file activated, they'll be able to access it.
   Managing Publications with Locklizard
Locklizard allows you to manage your digital publications in its admin portal to simplify management and online publication.  The Publications feature enables you to create a group of documents or books that you can provide access to in one go (this might be for example a set of reports or magazines).  This is how the feature works step-by-step:
Open the "Publications" tab of your admin portal and create a publication.

Press "View" in the "Customers" column, tick the customers you want to add to the publication, and press "OK".

When you protect your digital content, choose "Customers belonging to the selected publication" in the dropdown in the "Document Access" tab.  Choose your publication.

When you publish your digital book or document online, customers who are part of the selected publication will be automatically granted access.
By utilizing this feature, publishers can streamline digital content publication, particularly when they have subscribers who should be granted access to multiple issues, regularly update subscription content, sequel novels, etc.
| | |
| --- | --- |
| | The best digital publication security software for online publishing |
While Adobe may have a streamlined ecosystem of publishing products and ebook retailers offer convenient protection, neither option fulfills what digital publishers really need: DRM that can stop digital piracy.  Locklizard Safeguard presents an ideal blend of anti-piracy functionality, publication management, expiry, and modular controls. Our digital publication security software allows you to add comprehensive and flexible protection to your content and manage it using a user-friendly admin system.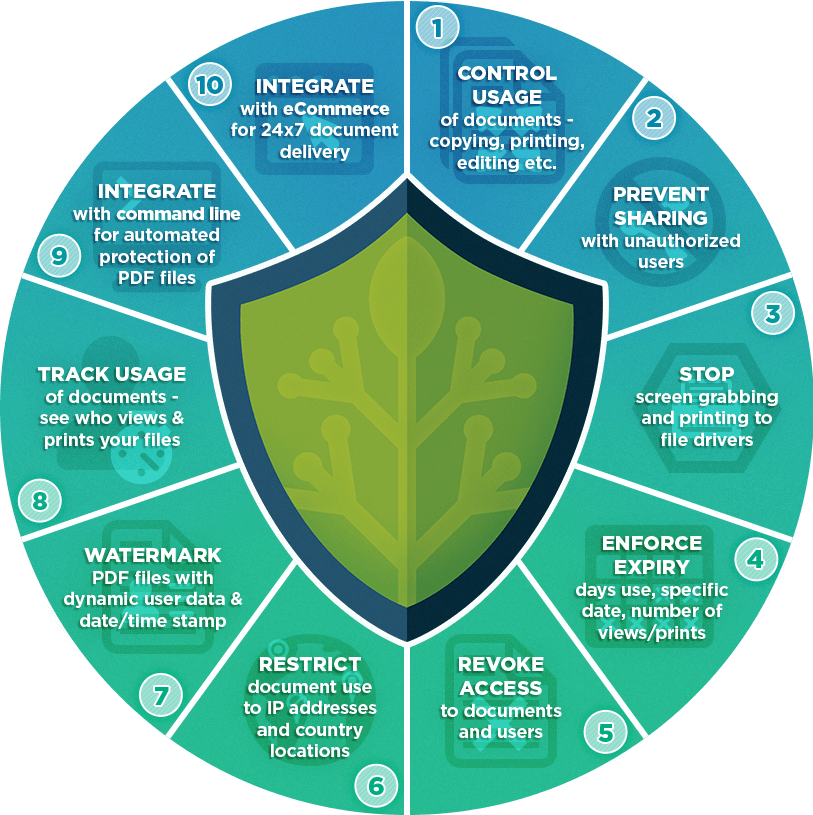 To see how Locklizard can fit into your digital publishing workflow and protect your digital books, elearning courses, reports and other digital publications from piracy online, take a 15-day free trial of our DRM software.
   FAQs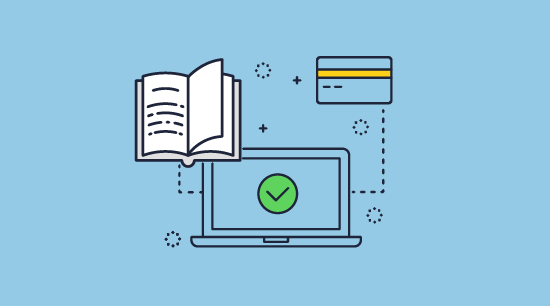 Does Locklizard provide sales analytics for my digital books & publications?
Locklizard allows you to record statistics on how often your digital content is opened or printed, who by, and on which device.  This data can complement other analytics by giving you an idea of how often your digital publication is used.  However, Locklizard does not provide sales data in itself.  For that, you should turn to whichever e-commerce platform you are using to sell your content.
Does Locklizard Safeguard let me control printing?
Yes.  As well as the ability to disable printing entirely, publishers can limit prints to a certain number of copies, greyscale or black and white copies, or a combination of the two.  You can even dynamically watermark content with user information to discourage photocopying.
Can I use Locklizard to protect my digital magazine?
Yes.  Online magazine platforms such as issuu allow users to easily download PDFs of magazines using freely available online tools.  Those copies can then be shared freely with others, unprotected.  Additionally, if the publisher allows users to download the magazine, no protection is applied.
Locklizard Safeguard ensures that only authorized users can view your magazine and that users cannot share it with others.
Does Locklizard provide protection for social media platforms?
Locklizard only protects content in the PDF format.  If you publish PDF content online then you can utilize Locklizard to protect PDF files attached to your post, but not the post itself.
Does the Locklizard Safeguard viewer support audio and video embeds?
No.  Though the Secure Viewer application can display the embed icon, it does not allow playback.  It does however support interactive content such as forms and links.  You can remove embeds from your PDF on publication in the PDF optimization settings.
How has digital technology disrupted the book publishing industry?
Some might argue that traditional publishing has been rendered unnecessary by the rise of digital publication.  It certainly has enabled libraries to go online and therefore be more accessible, lowered costs, provided instant delivery, and saved a few trees!  However, print media is not yet dead and is still popular with many people.  Perhaps surprisingly, physical books are more popular with the younger generations than the older – making it unlikely they'll disappear any time soon.
What do the top digital publishers use to increase revenue?
There is no one secret to increasing revenue that all of the top digital publishers utilize.  Rather, it is a combination of techniques, including but not limited to:
Offering subscriptions for consistent revenue from loyal customers
Lowering the barrier to entry with free trials, previews, etc.
Utilizing data-driven, contextual advertising
Delivering content to more platforms and therefore a broader audience
Diversifying revenue streams (for example, if you sell digital books, think about whether you could also monetize a related blog, podcast, etc.)
Using strong DRM that prevents revenue loss to piracy
How can I publish a PDF online securely?
By protecting your PDF with a DRM solution such as Locklizard Safeguard before you upload it.  This will ensure that the PDF can only be used on authorized devices and cannot be shared with non-paying customers.
Do I need to use Adobe Acrobat to publish a PDF online?
No.  Acrobat is simply one tool you can use to create PDF content.  There are dozens of other PDF editing applications you can choose, or you can export as a PDF from Microsoft Word, Google Docs, etc.
Are flip books or flipping books a good format for online publishing?
Flip books or flipping books can look great for company brochures and other marketing literature.  Just like PDF files, they support interactive content using JavaScript for rollover pop-ups and video playback.  What they are not good at is digital content protection.  While companies that sell these solutions say you can protect flipbooks from downloading and sharing, users can use online tools such as iPaper to convert 'protected' flipbooks to PDF.  And of course, passwords can be shared.  Once a flipbook is converted to PDF any tracking is also lost.
What's the best way to publish a digital book online?
The best way to publish a digital book online ultimately depends on its purpose, your target market, and other factors. However, it's our opinion that many authors are better off avoiding ebook publishing platforms and publishing on their own website instead.  This way they do not have to give the retailer a cut of each sale and can use effective ebook DRM solutions that prevent piracy.  You will have to do your own advertising, but social media and SEO optimization provide an inexpensive way to promote digital media.
How has online publishing changed to protect copyright?
The world has generally been slow to adapt to the copyright challenges of protecting online content and digital works.  You can read in our blog on ebook copyright how copyright fails to protect digital books from piracy.  Though laws such as DMCA were introduced in the late 90s, it has proven ineffective at both deterring copyright infringement and getting infringing content removed.  As a result, online publishing solutions have evolved to offer DRM tools that are designed to prevent infringement from happening in the first place.  Many of these solutions are unfortunately ineffective, but some, such as Locklizard Safeguard, can have a marked impact.
Can I set a digital book or PDF I publish online to expire?
Yes.  If you protect your PDF with Locklizard, you can set it to expire even if a customer has downloaded it and is storing it on their local device.  You can choose whether you want the book to expire on a fixed date, a number of days since first opened, after a specific number of views, or a certain number of prints.
Can I revoke access to a PDF or digital book that is published online?
Yes.  Protecting your PDF with Locklizard Safeguard before you upload it will allow you to manually revoke authorization or access regardless of where it is located.
https://www.locklizard.com/wp-content/uploads/2023/07/digital-publishing-online.png
288
479
Ryan Maskell
/wp-content/uploads/2015/02/logo.png
Ryan Maskell
2023-09-08 12:13:24
2023-09-11 08:47:08
Digital Publishing: How to publish PDF & digital books online securely