What's a watermark & why add one for copyright security
Digital Watermark Security: watermarking for copyright protection.
Protect your content with a digital watermark.  Learn how to watermark documents, images, & videos to prevent unauthorized use, enforce copyright and maintain ownership of your work.
   What is a watermark?

A watermark is text, image or other information that is embedded or layered onto printed material or digital content.  Take for instance when you want to make a photo collage, each individual image can have a distinct watermark.  That way, even when they're part of a bigger picture, these images preserve their original copyright protection.  A watermark may be visual / visible or invisible / hidden to the naked eye.
The term 'watermark' comes from the process of pressing a design into wet paper and letting it set.  The very first watermarks were used by paper makers as a branding image authenticating the manufacturer.  Its use was then extended to watermarking banknotes, postage stamps, bonds, and so on for authentication purposes – to prevent forgery or counterfeiting of printed documents.
There are generally two types of watermark in common use:
Security watermarks to prevent forgery and discourage copying
Non-security watermarks to identify intended use
   How to make a watermark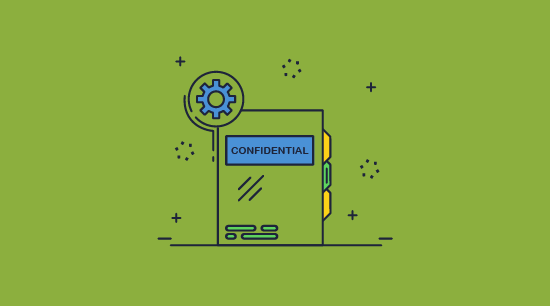 How to make a watermark has become a complex process in the print industry.  A pattern, image, or piece of text is embedded on or in a page or piece of media and other marks can be printed or pressed onto the face or reverse of a paper document.
In the digital world, software is used to create and add watermarks to digital content by adding additional layers or inserting text, images, or code as hidden content.
Regardless of how you make or create a watermark, they serve the same purpose in both printed and digital formats:
identification or authentication of a document
identifying its intended use
discouraging copying and theft
   What is a watermark used for?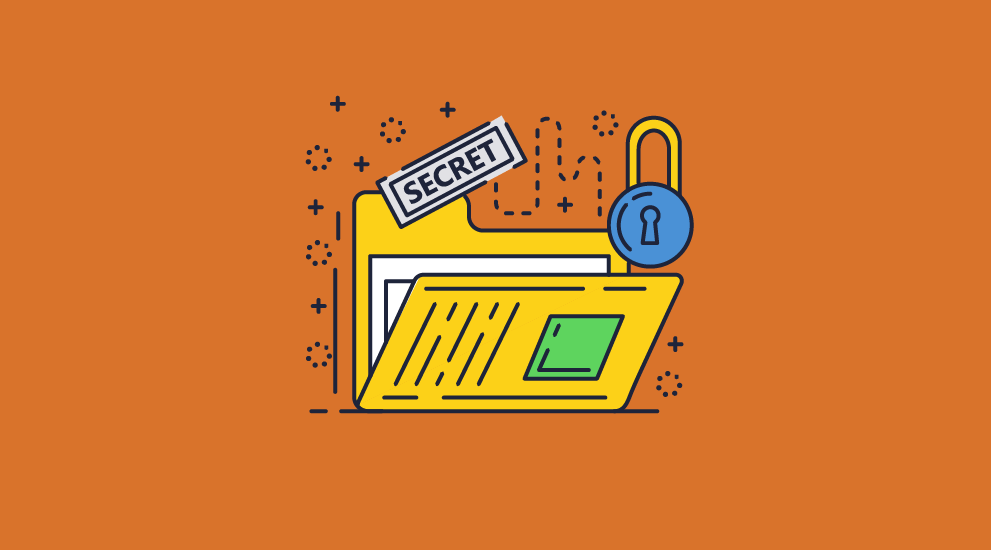 In the print publishing sector, a watermark can be about identifying who the creator (or publisher) of a work is, and can additionally be used to identify:
When a work was created
The point in its lifecycle it is at (i.e. a draft watermark or signed watermark)
What the expectations are surrounding the use of it
Who is using or has printed a copy of it
The time at which a user opened or printed it
Whether you can execute these forms of identification is, of course, constrained by the medium it is being applied to, the tools used to apply it, and the software used to enforce it.  If you add a watermark that can be easily removed then it has no value.
  What does a watermark look like?
Watermarks may be visible or invisible (hidden) and they differ depending on the medium used.  Digital watermarks are normally visible to deter sharing and unauthorized use, whereas non-digital watermarks such as those printed on banknotes are both visible and invisible to deter counterfeiting.
A watermark is displayed as text and/or an image that is usually transparent so that the content underneath (photo, image, document or video) is still clearly visible.  Below are various digital watermark examples for the most common file formats.
   Types of watermark
Although they are treated as the same thing by many users, print watermarks and digital watermarks are two distinctly different mediums with different rules and capabilities.  To unlock the full potential of watermarks for the medium you are working with, you must understand the capabilities and limitations of each.
Print watermarks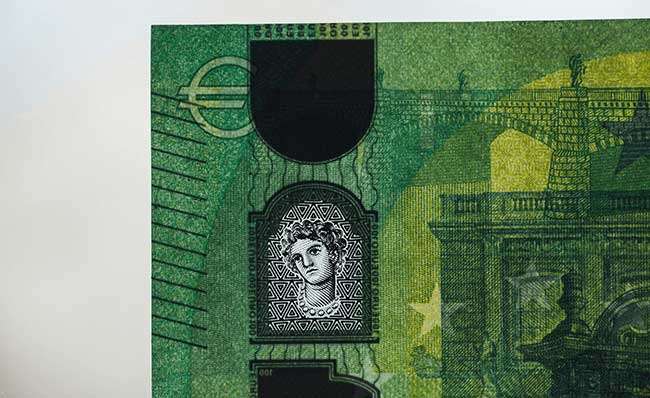 The obvious limitation of static print watermarks is that once they are printed they cannot be updated.  You can't include dynamic aspects such as the time a document or photo was accessed, for example, only when it was printed.
There are other limitations and concerns surrounding print media, too.  Firstly, a watermark on paper is not going to look exactly the same as it does on the screen.  You can't control the type of paper (or card) somebody is using unless you are doing the printing and distribution.  It's also a simple matter to cut (physically or with a graphics editor) watermarks placed at the top or edges off or scan a watermarked document or image back in to make a digital copy.  As a result of all this, you will ideally want separate print and display watermarks – and the ability to apply a moiré (non-repeating) pattern or disallow printing entirely.
The limitations of the physical world can also be an advantage, however.  Print watermarks can be sandwiched between sheets of paper, and therefore all but impossible to remove.  They can also be created to only show up when held up to the light, etc.  Realistically, this is not something that would be useful when users are printing out watermarked documents since you have no control over the printing process.
Digital watermarks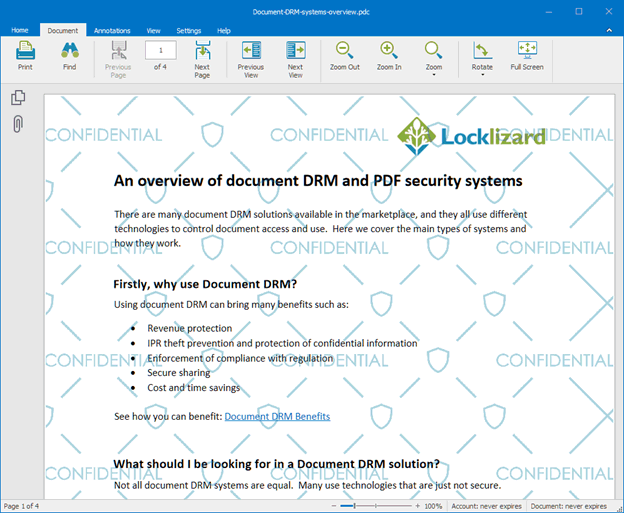 What is a digital watermark?
The definition of a digital watermark is: a pattern, image, or piece of text embedded on or in a page or piece of digital media.  A digital watermark is added to digital content such as an ebook, word document, jpeg image, etc.  It may be visible or invisible (hidden).
Digital Watermarking for content protection
Many digital watermarking solutions have not evolved much past the print era, offering simple static text or images overlayed on the media.  These can still be useful if you're looking to achieve branding by displaying the logo of your company, expectations surrounding use, or creation date, but for anything that provides meaningful digital content protection, you will need to use watermarking security software that supports dynamic watermarking.  Manually adding information such as dates or names is too time-consuming to be feasible at scale.
Dynamic watermarks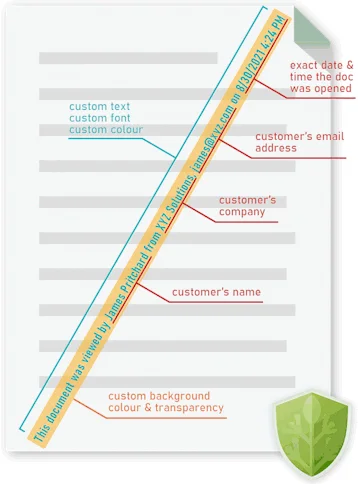 Dynamic watermarks are able to pull information from other sources and add it to the watermark that gets printed.  Though simple in nature, this small enhancement can be very powerful.  By querying a server, for example, you can automatically insert the name of a customer into the watermark when they open and/or print the document, image, etc.  This acts as a major deterrent against sharing (provided the watermark cannot be removed – we'll get to that later) as copies can be easily traced back to the user who leaked or uploaded them.
Other examples of information that can be added to a dynamic watermark include the name of a user's company, their email address, the date and time, the publisher, etc.  Overall, dynamic watermarks enable new use cases for the safe distribution of copyright works as well as internal, confidential, and classified documents. They can significantly enhance the security you get from the static watermarks you may be used to.
Invisible or hidden watermarks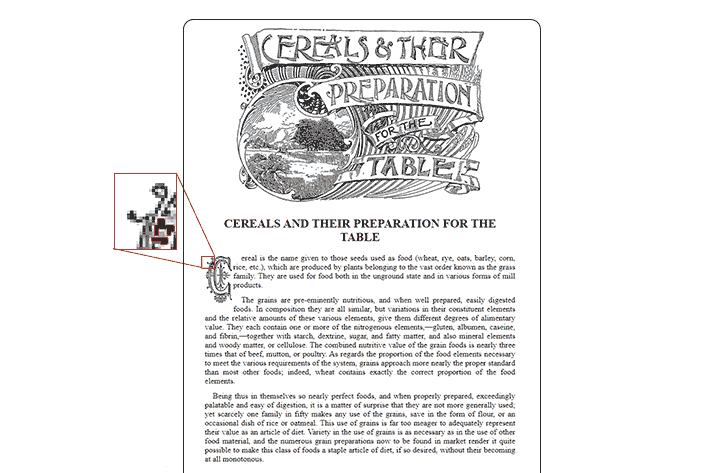 If somebody can't see a watermark, then they cannot remove it.  At least, that is the thought process that invisible watermarking solutions follow.  They embed watermarks in the code of a document, in the pixels of an image, or in frames of a video.
However, while this thought process may hold true for somebody who is interacting with a document or other piece of media normally, it is not the case for those looking at the underlying code.  This is particularly true of formats such as ebooks, which are just simple html.  For meaningful results, then, invisible or hidden watermarks should be combined with encryption and controls to prevent code viewing and editing from happening.
   Common file formats that have watermarks
The best watermarks for documents are ones that cannot be easily removed in editing software, support dynamic variables, and provide different view and print watermarking options.  Whether you want to add a confidential watermark, a draft watermark, or a watermark to identify a user, most digital editing software enables you to easily add a watermark to your files.
PDF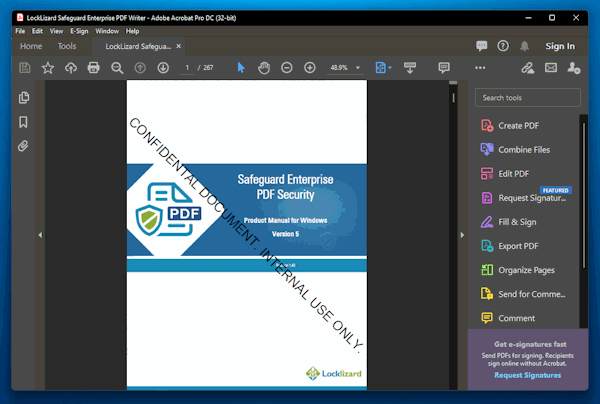 Watermarked PDF files are incredibly common, and not just due to the huge volume of PDF documents shared each day.  As well as a rich ecosystem of products supporting watermarks, the PDF format is a favorite in financial documents, board minutes, books, reports, and more due to its static layout.
Unfortunately, PDF editing software used to create a watermark does not prevent users removing it either, rendering it useless.  There are however more secure alternatives available – see how to add watermark to PDF files that cannot be removed.
Microsoft Word (doc, docx)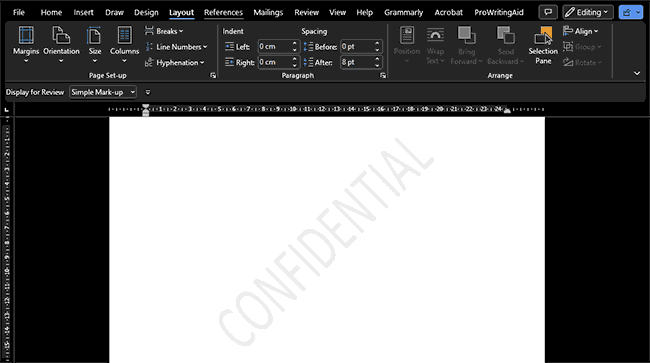 Watermarks in Word have been common even before Microsoft introduced a dedicated feature. Word does not support dynamic or hidden watermarking, so these tend to be basic text watermarks that are not used for identification purposes.  The are also as easy to remove as they are to add.
Microsoft Excel (xls, xlsx)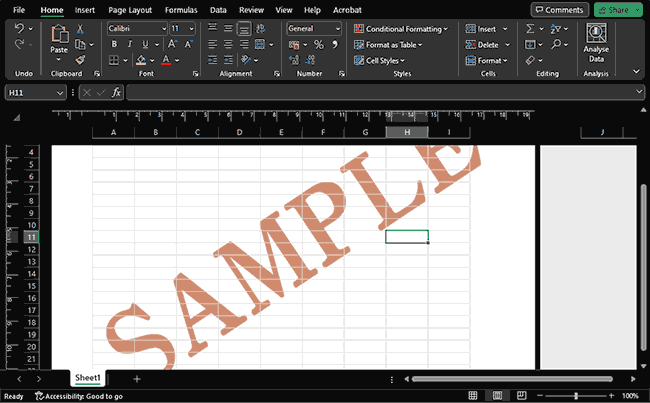 Unlike Word, Microsoft Excel does not have a built-in watermark creator.  However, this hasn't stopped people from using header and footer elements to add a watermark.  Most commonly, this functionality is used to display the "Draft version", "Not for distribution", or watermark logo.  Because Microsoft Excel does not have strong editing restrictions, these can be removed by opening the header or footer and deleting the image or text.
Microsoft PowerPoint (ppt, pptx)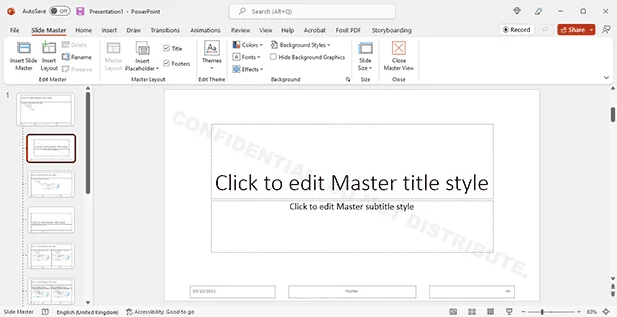 PowerPoint does not have native watermarks either.  Users instead make use of its slide master functionality to add text and images to slides that are not immediately editable.  This functionality allows users to display information to users without them accidentally deleting it, but it is not designed to prevent users from removing watermarks intentionally.
Google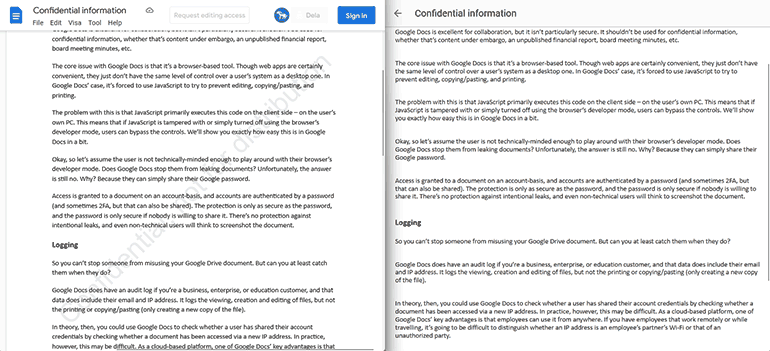 Google Docs has its own watermarking feature that places static images or text behind the document text.  The nice thing about this implementation is that docs can be shared in a way that does not allow users to remove watermarks via its interface.  However as we explain in Google Docs watermarks, there are some easy ways around this.
Video (YouTube, TikTok, etc.)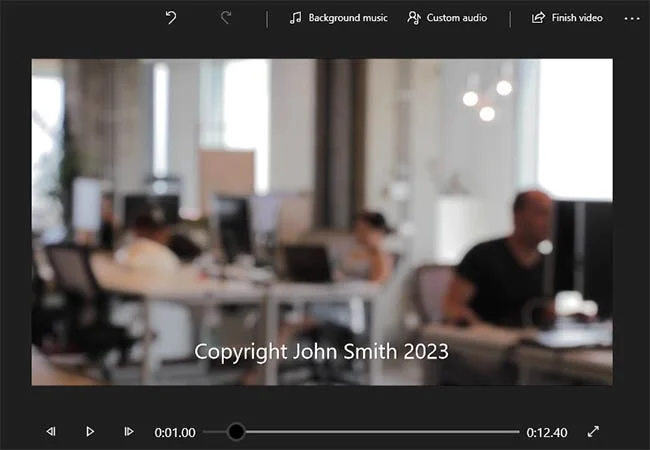 Video watermarks such as YouTube watermarks or TikTok watemarks, have become incredibly popular due to how simple it is to download media from social media or online video platforms.  The vast majority of video watermarks, especially YouTube watermarks, are visible watermarks that simply state the name of the original creator or are a subscribe watermark (a call to action image/button).  Rarely will these watermarks scroll across the screen or move to avoid automated removal.
Hidden video watermarks are less common.  They essentially change a small set of pixels on certain frames to create a unique identifier.  This isn't much more useful when distributing videos via social media platforms, but it could help in instances where the watermark can be customized with a unique identifier for each customer.
That said, video watermarking faces some challenges:
How do you ensure that the watermark remains intact if the video is converted, compressed, or otherwise modified?
Will the watermark remain intact at different resolutions and bitrates?
If you are using it to identify users, how do you get their consent without interrupting their watching experience?
Though there is work being done to address these challenges, there are likely a factor in why hidden video watermarking is not especially popular as an anti-piracy measure for digital content protection.
Photos & other images (jpg, png, gif, webp, etc.)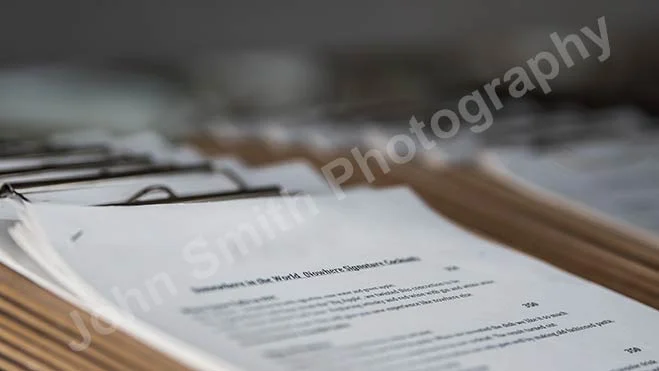 Aside from documents, photos and graphic images are the most common type of file to feature watermarks.  Watermarks are a mainstay for photographers, infographic creators, stock image sellers (e.g.  Shutterstock, iStockPhoto, Getty Images, etc.), and (sometimes) designers.  There are various ways to add watermarks to photos and images, including online watermark maker tools, but in a professional capacity, the most common software used is Adobe Photoshop or Lightroom.
Of course, just like videos, there is software that can insert a watermark into an image invisibly, by changing just a few pixels in a high-resolution photograph.  However, this technique is vulnerable to the same problems as video watermarking – if the user can resize, compress, or otherwise edit an image it will render the watermark useless.
Audio (mp4, flac, wav, etc.)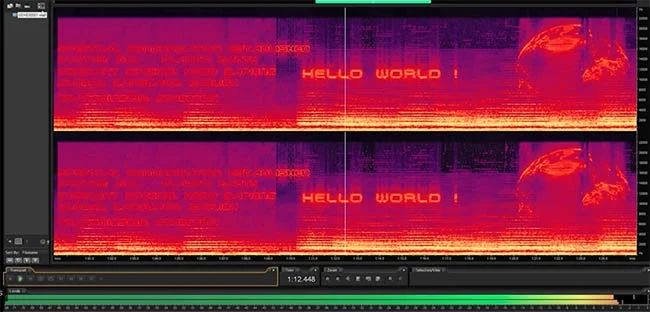 Audio watermarks, whether used as a part of a video or with a standalone audio file, are among the most difficult to remove and therefore great for digital content protection.  Audio watermarking is typically achieved by embedding a unique electronic identifier into an audio signal.  This can be achieved securely through the use of spread spectrum audio watermarking (SSW).  By transmitting a narrow band audio signal over a much larger bandwidth, one can make the watermark signal undetectable.  It is also not possible to remove the watermark without completely ruining the quality of the file with excessive noise.
This technique has been utilized by some record labels for music uploaded to streaming services such as Spotify.  In most cases, the user cannot even notice the watermark is there, though poor implementation has led to controversy surrounding degraded audio quality in some songs.
Sheet music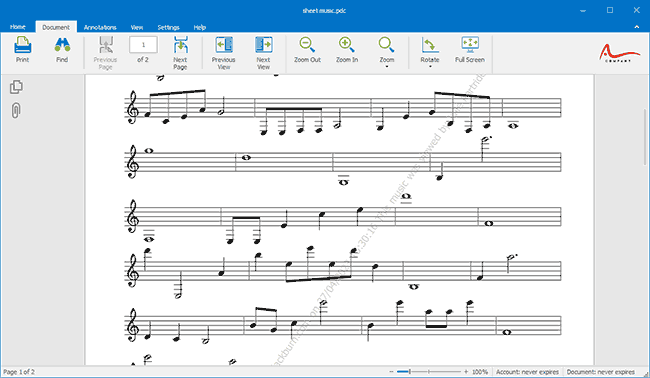 Though most musicians use sheet music in paper format, it is usually distributed digitally.  This allows for more modern watermarking techniques but also presents some challenges.  It is essential that sheet music watermarks do not affect the legibility of the notes, yet sellers will typically want to embed long, unique identifiers.  However, watermarks that are very unobtrusive or invisible (for example, rotating stems in a hidden pattern) may also be prone to degradation after multiple photocopies or scans.
Watermarking sheet music is therefore a tradeoff between content protection and usability.  It becomes important to allow the seller a high degree of customization, with the ability to choose what is in their watermark, whether it applies to print or digital copies, its opacity, etc.
Video games & other software (.exe)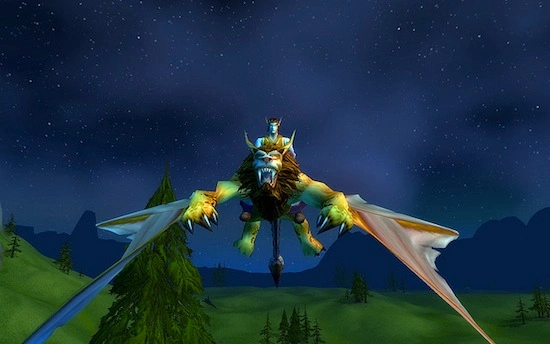 Rarely, watermarks are used in video games and other software to deter the sharing of screenshots.  The most famous example was possibly in 2012 when Blizzard used an invisble watermark in World of Warcraft consisting of a series of repeating numbers that acted as a unique code for every WoW character.  The screenshot was tagged with player info, a timestamp, realm information and IP address.
Today, watermarks for game screenshots are usually to deter the breaking of non-disclosure agreements.  These watermarks typically contain unique identifiers so that the user can be banned from participation or be the subject of legal action if they break the agreement.
Gaming software watermarks face the same challenges as sheet music: they must be visible and uncroppable without interrupting the gameplay experience.  Because of this, placement diagonally across corners at low transparency is common.
Depending on the way the watermark is implemented, they can be removed.  In some cases, stopping these from displaying can be as easy as deleting image files or modifying a config file.  In others, more technical changes to the exe are required.  Either way, additional protection such as DRM (Digital Rights Management) may be required to stop users from editing the game files if you want the watermark to be effective.
   The benefits of watermarks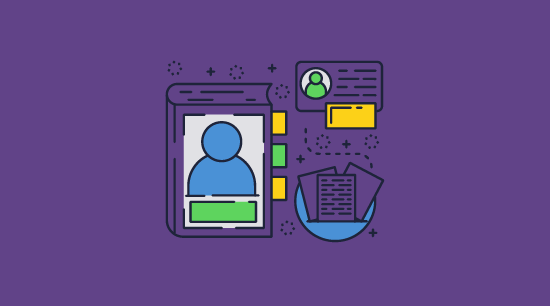 Watermarks are a versatile tool that can aid in numerous situations across various file formats and media types.  Some of the main advantages of watermarks include:
Piracy deterrence:  Watermarks, particularly dynamic and identifying ones, can deter users from sharing copyrighted material, as it can be traced back to them.
Legitimacy:  Watermarks can be used to indicate that a product is authentic and not a cheap knock-off.  This is helpful if you do not want low-quality copycat content being attributed to you.
Branding:  Logo watermarks increase brand visibility and indicate to others where they can obtain more of said content.
Attribution:  Watermarks give a more visible attribution to the original artist or photographer in instances where the license terms require it.
Establishing copyright:  Watermarks allow you to make it clear that you are the original creator of a work so there can be no argument that an unauthorized sharer did not realize their legal obligations.
Security:  Watermarks provide an extra layer of security for confidential and sensitive documents.  Populating the watermark with information that identifies the reader raises the stakes should it be shared with unauthorized users.
Traceability:  You can use watermarks to determine when shared media was created and who it originated from.  This is important when you have printed and scanned copies, as you will be unable to apply traditional digital tracking tools to them.
Information customization:  Dynamic watermarks let you protect media once, yet use variables to display a customized message to each user that opens it.  This allows for new use cases and more personalization without increasing the workload.
   The weaknesses of watermarks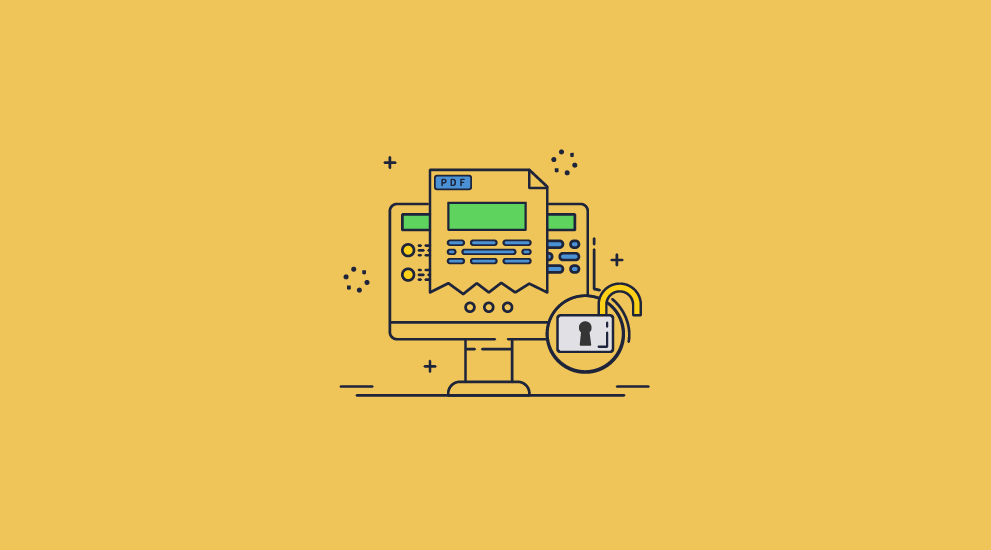 Though they are useful, watermarks are not a perfect security mechanism.  There are various usability and security considerations:
Watermarks can affect readability:  Watermarks may act as a distraction or degrade the quality of images, document, or audio files.  You need to choose the placement of your watermark carefully to stop it from being easily removed without significantly impacting the user experience.
Compatibility:  Some basic file formats such as .txt, .csv, etc. may not support watermarks.  Using a watermark may limit the file formats you can publish content in or the type of material you can print on.
Cost:  Effective professional watermarking solutions are not free.  For certain types of content, such as highly secure printed media, they can be costly to implement.
Watermark removal and modification:  If you cannot stop your watermark from being easily removed then it is of very limited use.  If you are using a watermark as a deterrent against unauthorized sharing then the first thing a user will try to do is remove the watermark before uploading.
Of these, the final point is the most critical.  A watermark that can be easily removed may be more damaging than having no watermark at all because it creates a false sense of security.  We'll show you below just how easily some watermarks can be removed.
   Watermark Maker or Creator & Remover software
There are hundreds of watermark maker, creator tools or apps on the market, but they were not all created equal.  Most watermark maker software that is used to add, create, or insert a watermark does not have dynamic capabilities or make any effort to stop a watermark from being removed.  This is because most watermark functionality is added to existing editing software as an afterthought, and the same software used to add a watermark can be used just as easily to get rid of or remove a watermark.
Watermark creator tools are generally basic image editing software that enables you to design and add a watermark (text and images) to photos and other images.  However, watermarking functionality is usually available in the same software that you use to edit files, and you can add custom text and images or select from pre-designed stamps, such as a PDF stamp.
Below are some of the most popular software applications used to add a watermark, the kind of functionality and security they provide, and how to remove watermarks that they create.
Adobe Acrobat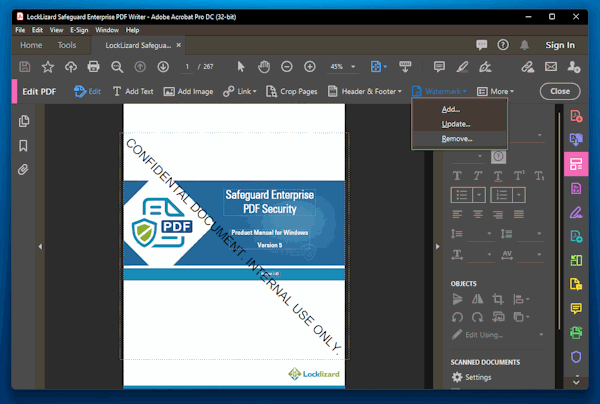 The watermarks applied in Adobe Acrobat or similar PDF editing software may seem secure on the surface.  Though they are not dynamic, they give the appearance of being irremovable due to the ability to restrict editing via a permissions password.
If only it were that easy.  As we have previously demonstrated in how to add watermarks using Adobe Acrobat, it's very easy to remove these restrictions, followed by the watermark itself.  All you need to do is upload the document to a free PDF password removal site or open it in an application such as Microsoft Word or Google Docs.
Google Docs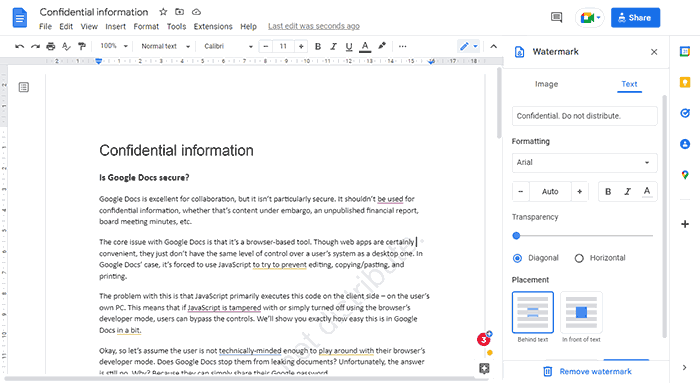 Google Docs also has a built-in static watermarking tool.  The good news is that its editing protection system does not rely directly on passwords.  Instead, documents can be shared with specific Google accounts which can additionally be blocked from editing and printing. The bad news is that due to its browser-based nature, this still does not provide effective protection.
In fact, Google watermarks are even easier to bypass than Adobe's.  As we covered in How to add a watermark in Google Docs, users only need to append `/mobilebasic` to their URL to remove the watermark text or image.  With additional steps, they can copy and paste the text to another document or print it.
Microsoft Word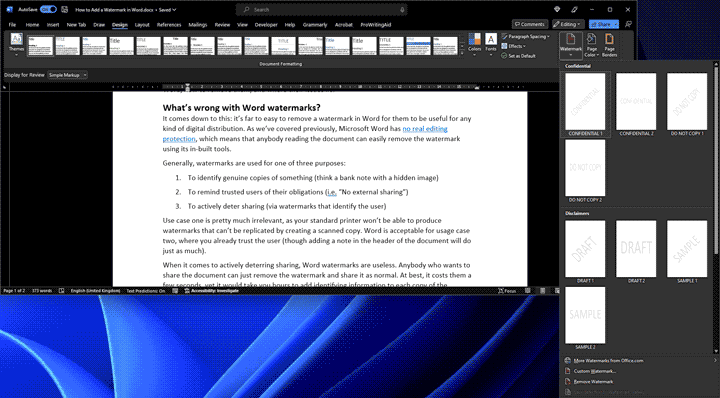 As we have covered in How to add a watermark in Word, Microsoft Word does have a native static watermark tool.  However, it does not have native editing restrictions, only a "read-only" mode.  By Microsoft's own admission, this mode is only designed as a mechanism to stop accidental editing, not unauthorized text or watermark editing.  So, while they may be useful for some use cases, Word watermarks should not be used as a security mechanism or deterrent for sensitive documents.
Adobe Lightroom
Most photographers apply watermarks in the same place they edit their photos ­­– Adobe Lightroom.  Adobe Lightroom can watermark photos and png files through the "Edit" menu in the toolbar.  You can customize the position of the watermark as well as its font and opacity.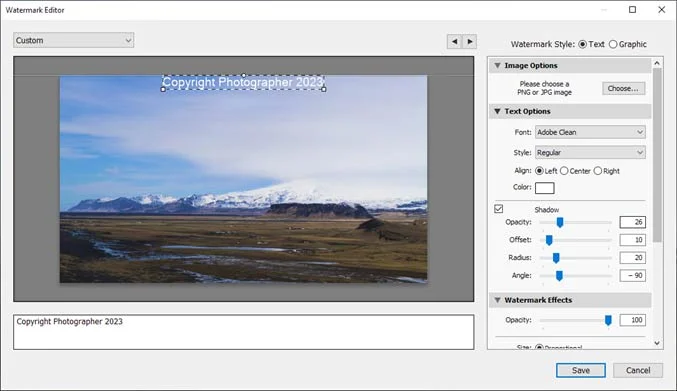 These watermarks are appropriate under some circumstances.  They can be useful if you are sending low-quality previews to a client and make sure to place the watermark across the entire image so that it cannot be easily edited out.  Image watermarks aren't really suitable for internet publication to a portfolio or post on social media platform, however.  It is just too difficult to place the watermark in a way that is hard to remove without being distracting or subtracting from the quality of the work.
Watermarks on photos and images can often just be cropped out: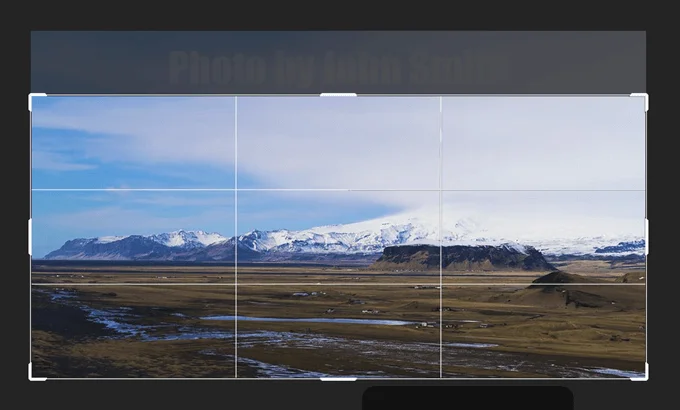 Or removed using Photoshop's spot healing brush tool: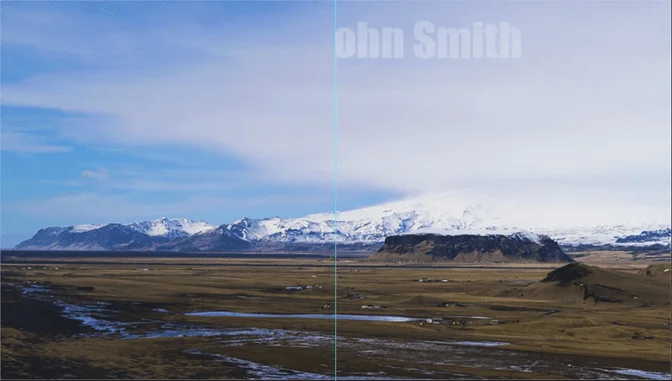 Videos can likewise be cropped or the watermark can be blurred in an editing software to remove its information.
Reddit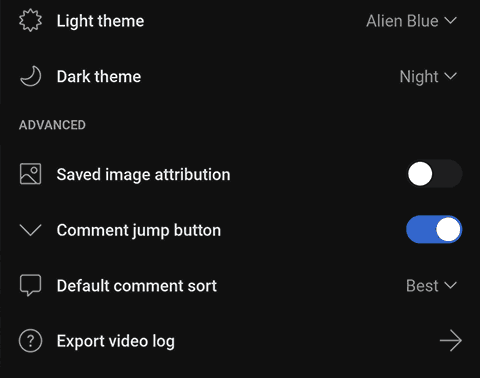 The Reddit app automatically adds a watermark to images that you save or download to protect copyright and help prevent copying and theft of people's work.
Unfortunately, because the image watermark is added to the bottom right of images it is simple to remove and there are many free online software solutions that do just this.  Alternatively, users can just turn the watermarks off in their settings (toggle the "Saved Image Attribution" feature to off) or use a third-party app.
  Watermark software for digital content protection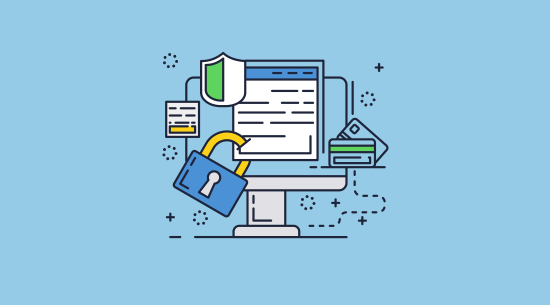 The watermarking tools or functionality built into document, photo, and video editing software clearly aren't built with digital content protection in mind.  And this is not necessarily a critique – these applications were just never built with watermarking security.  The functionality they have today was tacked on so that text or an image could be easily added to multiple photos or pages in one go.
This does, nonetheless, mean that a dedicated security solution is required to add a watermark that is enforceable.  The watermark software needs to support the following functionality for watermarks to be truly secure:
Dynamic watermarking, including the ability to display the reader's name
Printing prevention
Copy and paste prevention
Effective editing prevention
The ability to customize watermark image and watermark text placement
Screenshot prevention
Separate print and display watermarks
In the document space, only one type of solution is able to do all of this: Digital Rights Management (DRM) software.
   DRM security, copyright & watermarking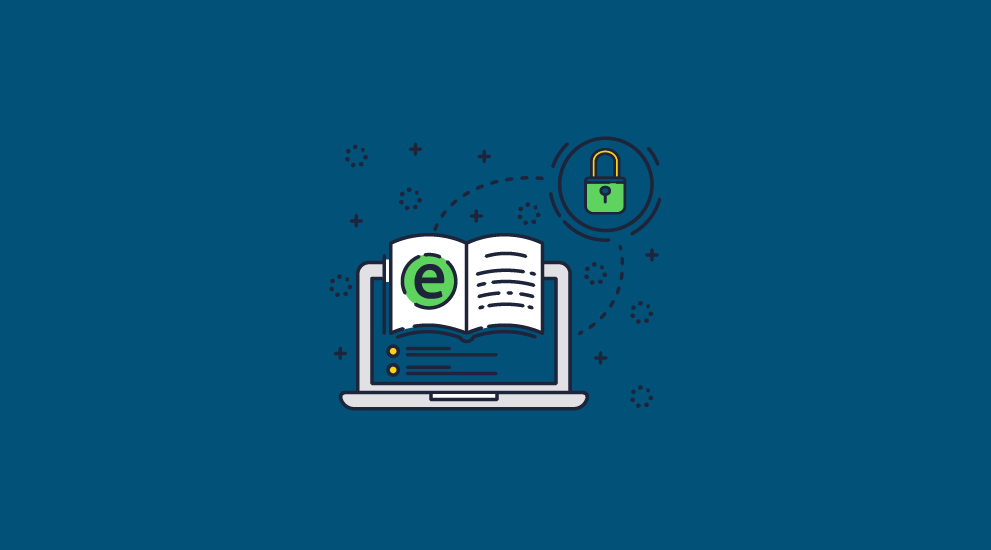 DRM or Digital Rights Management uses watermarking for copyright protection and to prevent unauthorized sharing.  A good DRM watermarking solution will both support dynamic watermarking and be able to effectively prevent copy and pasting, printing, screenshots, editing, and more.  One example of a DRM solution that provides watermark security is Locklizard Safeguard, which protects documents in the PDF format.  Our DRM solution can:
Display the recipient's name, email address, and company, as well as the date and time
Apply different watermarks for print and display copies, with the option to customize what dynamic information is shown, the position of the watermark, the size of the watermark, its color, rotation, font, opacity, etc.
Choose whether to use image or text watermarks on display or printed copies (allowing for the use of a moire pattern on print outs to prevent high-quality scans)
Stop editing, printing, screenshots, and copy and pasting
Prevent document sharing by locking documents to authorized devices
Stop watermarks from being removed by preventing editing in third party apps
To achieve this protection, Locklizard uses a combination of encryption, transparent key transfer, and a secure viewer or reader application.  After a PDF has been protected, it can only be viewed using the secure viewer application by devices with a valid license file installed.  This license file or its accompanying key cannot be transferred to other devices, ensuring that only authorized users can view a document.  The Viewer, meanwhile, does not contain the option to edit or copy and paste, and allows you to stop printing or limit prints to a certain number per user.
In combination with robust watermarking tools, these features give companies the confidence to publish or share documents via any means, confident that watermarks cannot be removed and that documents are not leaked or otherwise compromized.
How to make a watermark secure with Locklizard Safeguard
You can add a watermark that is irremovable in less than a minute using Safeguard PDF DRM Writer:
Right-click your PDF in Windows File Explorer and select the option "Make Secure PDF".


Creating a watermark protected PDF

Open the View Watermarks or Print Watermarks tab, depending on where you want to add it. You can add both view and print watermarks with different text and images. Press the preview watermark button at any point to see how it looks on a page.


Add a text watermark

Tick "Add Text Watermark" and enter "Confidential do not distribute, Draft, Copyright protected" (or any other text that you want).


Add a dynamic watermark

To add dynamic variables to your document, press the icon and select the ones you want to add. When the document is viewed, these will be replaced with actual data.

Press the icon to change font formatting options such as text color and size.


Choose watermark font size, style, and color of the text

Choose the watermark position via the dropdown and adjust the opacity slider to alter the transparency.


Change the watermark position and transparency

Optional: Add a watermark image in the "Image Watermark" tab such as a confidential stamp or logo.


Add an image watermark

Press "Publish" to encrypt your document and apply the permanent watermark.


Example of a document with a dynamic confidential watermark
   Closing words: Security watermarks & copyright protection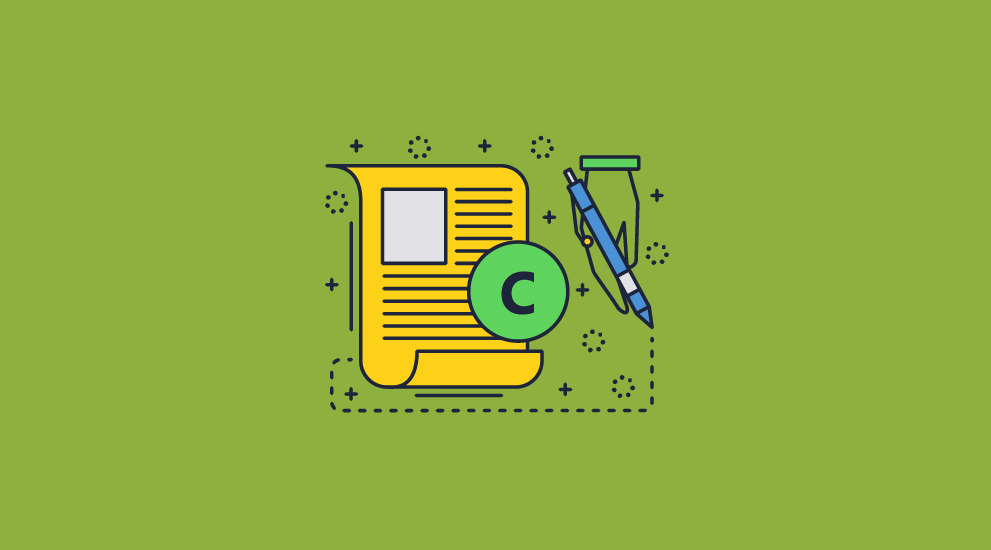 While we often think of watermarks as an ancient and simple security mechanism, the introduction of computers and digital content has fundamentally changed what they can do and how easy they are to remove.
Generally, DRM software provides the best combination of watermark functionality and security for business use.  This holds regardless of whether you are protecting videos, video games, documents, photos and other images, as they are the only solutions that can truly stop modification.  However, it is still important to choose your DRM solution wisely.  Insecure implementations, such as those that use passwords or rely on a web browser for security may only offer a semblance of protection.
Locklizard provides a 15-day free trial so that you can test our DRM software for yourself how it works and assess whether it fits your use case.
   FAQs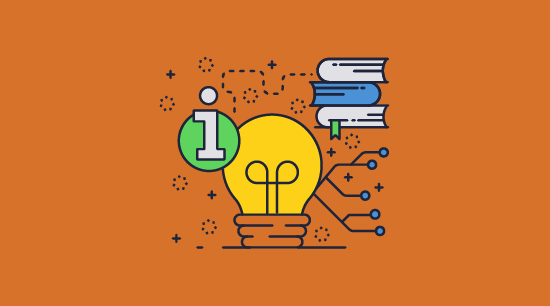 What is forensic watermarking, and does it stop piracy?
Forensic watermarking is code that is embedded into video content so that it can be traced.  It relies on the potential of invisible watermarks being enough to prevent sharing.  There are several issues with this:
Users can typically search the file's code to find unique identifiers and delete them.
Somebody could purchase or otherwise obtain the file using fake details, then share it with little repercussion. Alternatively, they can purchase it from a country that does not enforce copyright law.
It does not stop users from sharing with trusted parties (such as friends and family), as the user knows that it will not be traced back to them.
See also social DRM or ebook social watermarking for invisible watermarks and ebook anti-piracy protection.
What is electronic watermarking?
Electronic watermarking is simply a synonym for digital watermarking – the act of embedding information into a digital file for the purpose of identification and certification, or to provide extra context surrounding how the file should be used.
Can Locklizard watermark files that are not in the PDF format?
No, Locklizard is a PDF DRM tool that provides secure PDF watermarking.  It does not support .docx, images, or any other file format.
Do users need a separate app to view Locklizard watermarked files?
Yes, users need to download a secure Viewer app, or, if the admin allows it, they can view watermarked documents in the browser.  This is to enforce watermarks and prevent them from being easily removed.
How to add a watermark on YouTube?
You can add a YouTube watermark via the customization section YouTube Studio, its channel analytics and management tool.  These are generally a logo and must be less than 1 MB in size.
For more advanced watermarks, such as ones that scroll or move, you can use editing software such as Davinci Resolve, Adobe Premier Pro, or Final Cut Pro.  You can add the watermark like you would any other text.
What is a watermark on a photo?
A watermark on a photo is generally a transparent or semi-transparent image or text that is added as a layer over the top of the original.  This is used by photographers, designers, and artists and other creators to ensure proper attribution if the image is shared, to aid in branding, or to prevent the image from being used before the customer has paid for it.  Creating a photo watermark is simple to do and there are many free online tools or image editing software that enable you to do this.
How do you design a watermark logo to avoid removal?
There are a few things to keep in mind when designing your own watermark logo image.  Firstly, watermarks are generally harder to remove if the size of the watermark is large and it contains a drop shadow.  A good example of this is the Getty Images watermark.  You can also create a company logo watermark that is harder to remove by using multiple colors, intricate detail, and spherical shapes.
You may also want to design the watermark logo to have random variations, as some researchers have already created algorithms that can invert the watermarking process with enough identical examples.  Bear in mind that if the watermark logo is added to a document then it can be instantly removed if the document can be edited.
Is watermark position and rotation important?
The position of the watermark is one of the most important factors in determining whether it can be easily removed.  Watermarks placed at the edges of pages are typically easily cropped or edited out, as they tend to be in blank space.  In most cases, the best results can be achieved by placing your watermark across the middle of the page at a rotation of roughly 45°. The size of your watermark is also important, as the more elements it covers, the harder it is to remove with photo editing tools.
That said, it is important that you always preview your watermark to ensure it does not affect the visibility of your text or other visual content.  You may need different watermarks for print and display copies to achieve the best experience.
Do I need an Instagram watermark?
If you are just posting for your personal enjoyment, then no.  If, however, you are a content creator or photographer, adding a watermark may stop your content from being ripped and uploaded to other social media channels without credit.
Are watermarks useful in book publishing?
Though publishers of fiction books don't often use watermarks for fear of degrading the user experience, they can be useful in certain circumstances.  For example, if you are sending advanced copies of a book, watermarks with user identifiable information embedded in them allow you to trace the source of a leak should a reader leak their copy online.  These users are also usually more understanding of restrictions as they are aware what they are reading isn't the final copy.
In non-fiction books, you generally have more space on the page that is not covered by text.  This allows watermarks to be more useful as a copy prevention tool without significantly harming the user experience.  This is particularly true if you publish in the PDF format, as the layout of your book is static and you do not need to worry about placement on different screen sizes.
Do copyright watermarks protect your work or provide copyright protection?
It depends on the media they are added to and whether they can be easily removed or not.  For example if you have a watermark logo or copyright watermark that covers most of an image (photo, web graphic, etc.) then they will be difficult to remove.  If however you add a logo watermark or copyright watermark to the bottom or top of an image then it will be relatively easy to remove in Microsft Paint or similar software.  Logo and copyright watermarks are simple to remove from documents unless DRM restrictions are enforced since users can simply edit the documents to get rid of them.
Is a watermark a copyright?
A watermark you create is copyright work.  A watermark can also be used to enforce copyright by establishing ownership, as long as it cannot be easily removed.
Is it illegal to remove a watermark?
According to the US Copyright Act it is illegal to remove a watermark without the owner's permission.  In fact, it is illegal to knowingly remove or falsify any copyright management information, regardless of whether it is a watermark or simple text.  As we have covered in DMCA and copyright protection however, enforcing copyright is not always that simple.
Should I sell digital content with a watermark?
If you want to enforce our copyright and discourage copying then adding a watermark is a sensible idea.  However, you need to make sure the watermark cannot be easily removed, otherwise it is worthless.
What is the best watermark software?
One that supports dynamic watermarks and that can prevent watermarks from being easily removed.  The best watermark software should therefore ensure that watermarked content can only be viewed in a software app that can prevent editing, copying, and printing.  This is because all of that functionality can be used to get rid of watermarks.