PowerPoint Security Software
PowerPoint PPT Security: Protect PowerPoint Presentation with DRM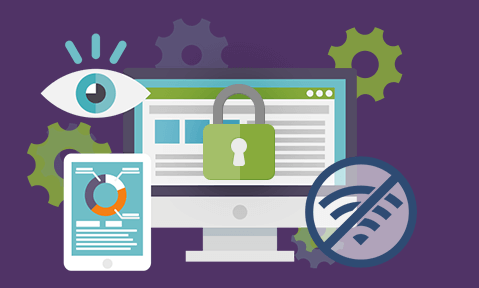 Protect PowerPoint Presentation: DRM for PPT protection
How can I protect PowerPoint presentations?
So, you have invested hundreds of hours creating your PowerPoint presentations and now you realize you need to protect them.
Below are the security options available to protect PowerPoint slides (.ppt files) from unauthorized use and misuse.
  Free 15 Day Trial
Protect PDF Powerpoint Slides
Stop unauthorized access and sharing
Control use – stop printing, copying, editing, etc.
Lock PDFs to devices, countries, locations
User and PDF expiry, revoke files at any time
| | |
| --- | --- |
| | PowerPoint Password Security for PPT slides |
Applying passwords to protect PPT slides is the cheapest solution for PowerPoint Security (it is free with PowerPoint) but also the least secure.  Not only does PowerPoint password security NOT prevent unauthorized distribution of your PowerPoint presentations but there are hundreds of PowerPoint password crackers on the Internet (many free of charge) that will break the powerpoint password protection in seconds.  A few of these applications are listed below:
http://www.recover-lost-passwords.com/
http://lastbit.com/powerpoint/default.asp
http://www.elcomsoft.com/aopr.html
http://www.intelore.com/office-password-recovery.php
It therefore does not matter what passwords methods you use to password protect PowerPoint slides, it provides worthless PowerPoint security (PPT security):
If you password protect PowerPoint slides by applying a password to allow a user to open them, then users can give this password to others, and your slides can be distributed freely.
If you password protect PPT slides by applying a password to prevent modification, then this can be easily removed using a PowerPoint password removal program and you are left without any form of protection.
| | |
| --- | --- |
| | Microsoft IRM for PowerPoint Security |
Microsoft IRM (Information Rights Management) applies another level of PowerPoint security beyond useless password protection.
This system has several drawbacks:
Recipients need to have purchased the full version of PowerPoint to view your protected presentations (the free PowerPoint Viewer does not support IRM)
You have to specify when protecting PowerPoint presentations who the recipients are (completely useless therefore if you want other users to access this at a later date since you will have to protect it again).  Clearly this is a system designed purely for internal use where you know from the start ALL the users that will ever want to access this presentation in the future
Access controls are unhelpful.  You either give users read access (no permission to modify, copy print), change access (modify, copy, but no print), or full access (same rights as the author – can modify, print, set expiry).  So if you want users to be able to print your PowerPoint Presentations you have to let them copy, edit, modify, and change expiry too!
The system does not prevent third party screen grabbers taking screenshots of your PowerPoint slides
Links to external sources (MP3/MP4, SWF files) are not protected, so your video and audio is available for everyone to copy and share
So using Microsoft IRM for PowerPoint Security is only helpful in limited situations and it does not completely protect PowerPoint presentations.
| | |
| --- | --- |
| | Locklizard PowerPoint PPT Security – DRM for PPT files |
Locklizard DRM can protect PowerPoint presentations that have been converted to PDF format.  The advantage of converting Powerpoint to Adobe PDF  format is that you can easily prevent editing and modify of content.  It also means users of your PowerPoint slides don't need to use insecure technology like ActiveX or passwords to view them.
Once your PowerPoint presentation has been converted to an PDF file, you can secure it using Locklizard Safeguard PDF Security.
Safeguard PDF Security protects PowerPoint presentations from unauthorized:
decompiling
viewing
copying
sharing
modifying
saving
screen grabbing
printing
Safeguard PDF Security automatically locks Powerpoint slides to authorized devices so they cannot be shared.  You control who can access your protected PowerPoint slides, the amount of time they can be viewed for, and whether they can be printed.  And if you decide you no longer want users to be able to view them, then you can instantly revoke access.
You decide:
when your presentations expire (if at all) – number of views, days, prints, or fixed date
whether they can be printed – deny or allow printing or limit the number of prints
if they should be revoked – revoke presentations anytime regardless of where they are located
whether content should be watermarked at view/print time dynamically with personal user identifying information
And with Safeguard Enterprise PDF DRM you can:
control the locations users can view your powerpoint presentations (country and IP location) to ensure confidential material can only be viewed from say an office location
log when slides are viewed and printed
So for total PowerPoint security with DRM controls, use Safeguard PDF Security to protect PowerPoint presentations from unauthorized distribution and use.