DRM Software Product News
DRM technology to Prevent Print Screen & Stop PC Screen Grabbers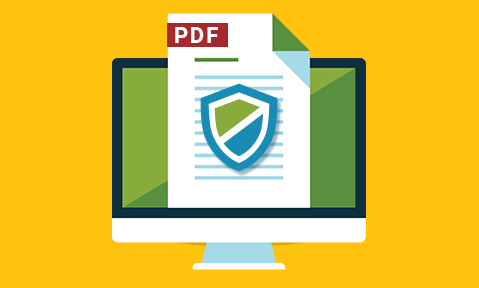 Protect PDF documents from print screen and screen grabs
Safeguard PDF Security stops screen grabber applications from taking screen shots of protected PDF documents.  It disables the use of Windows Print Screen and stops screen grabs being made by screen grabbing software.
Safeguard protects PDF files from screen capture – it stops screenshots on both Windows and Mac operating systems, preventing screen grabs from both local and remote locations.
  Free 15 Day Trial
Protect PDF files from misuse
Stop unauthorized access and sharing
Control use – stop printing, copying, editing, etc.
Lock PDFs to devices, countries, locations
User and PDF expiry, revoke files at any time
Stop print screen & screen grabs with Safeguard PDF Security
Date: July 5th 2007
Safeguard Secure PDF Viewers block print screen and screen grabbers from taking screenshots of PDF content
Locklizard, specialists in PDF security and document DRM solutions, announce a major new step forward in anti-piracy controls.  We now prevent print screen and third party screen grabbing tools from taking screenshots of protected PDF content.
With the release of Safeguard PDF Security version 2.6, Locklizard is the first company to protect PDF documents with enhanced technical controls that resist all current PC based screen grabbers, stopping one of the commonest methods of IPR theft in its tracks.  Locklizard Safeguard PDF Security 2.6 can prevent print screen and third party PC screen grabbers from taking screen shots of protected PDF documents.  Safeguard secure PDF Viewers block print screen and screen grabbing applications from taking screenshots using a variety of techniques – these including blocking and clearing video memory and the use of image overlays to stop simple copying.
"There is a real requirement to prevent print screen and screen grabbing, but we recognize that there are genuine reasons to have screen grabbing tools," says Trevor Mathews, Chairman of Locklizard, "so our technology has been developed to prevent print screen and the grabbing of screen content only for documents we have protected.  The DRM technology we use to prevent print screen is not invasive and does not affect any other programs or the operating system.  It takes the printscreen protection that we can offer to a significantly higher level than any of our competitors, some of whom are still unable to disable copy paste or who just prevent print screen functionality by disabling use of the printscreen key."
Additional new features in version 2.6 of Lock Lizard Safeguard PDF Security include a new Writer GUI, the ability to change the account password and new server administrative functions to change the number of prints/views allowed after a document has been published.  Safeguard Secure PDF Viewer has also been updated with a slicker interface and additional installation options for corporate users.
Locklizard provides total PDF document protection, using the strongest available anti-theft and anti-piracy measures to ensure PDF files remain fully protected regardless of location.  Locklizard Safeguard PDF Security is the most cost efficient and cost effective PDF DRM application for implementing and enforcing both internal and external document controls.
Stopping remote screen grabber applications on Windows & Mac
Later updates to Safeguard Secure Viewer have provided additional functionality to stop screen grabbing applications on remote computers taking screenshots of protected PDF documents.  If a remote computer connects to a device which has a protected PDF document open in the Viewer then it will prevent screenshots from being taken by masking the document content.
Safeguard Viewer for Mac has also been updated with screen grabber prevention functionality, preventing screen grabs on Mac computers from both local and remote connections.
About Safeguard PDF Security
Safeguard PDF Security provides PDF document security with Digital Rights Management (DRM) controls and US Government strength AES encryption.  It protects PDF documents from copying, modifying, saving and distribution.  In addition the IPR owner can control whether users can print protected PDF documents, and if so, how many times.  Controls check how documents are used, by whom, for how long, and what can be done with them.  Safeguard PDF DRM can prevent printscreen, disable copy paste, stop screen shots, and stop third party screen grabbers from copying screen content.
About Locklizard
Locklizard is a document DRM company that produces high quality, US government strength content encryption and copy protection products that use digital rights management (DRM) controls to protect your intellectual property from unauthorized use and misuse.  Locklizard DRM controls who can view your documents, where, when, and what they can do with them.  Stop sharing and unauthorized distribution and control document use.