LMS & LMS Security
Locklizard Integration with LMS (Learning Management Systems)
Learning Management System Security & Integration
Providing LMS Security
LMS combine strong administrative capabilities with marshalling and delivering learning packages (self-service, corporate training and so on).  A key component is the ability to provide coherent groups of documents to fully support the customer.  Locklizard integrates with this requirement, providing a LMS security system that allows the trainer to group together a series of protected documents as a single course, and deliver the authorization to them as a single step.  This allows Learning Management System users a simple and effective delivery of their offerings to their customers in a secure manner.
Locklizard protected PDF files integrate into any LMS system just like any other file.  You can also provide download links to the Secure PDF Viewer software and to users own license details in their own learning portal.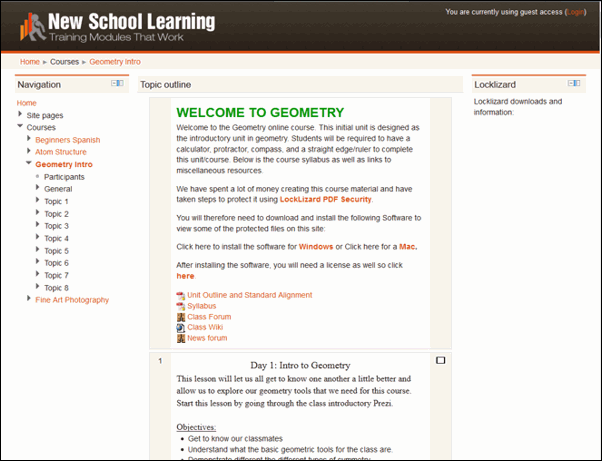 If you would like a complete LMS security system designed for you then please contact us.