PDC File / PDC Document
How to open PDC files or documents protected with PDF DRM Software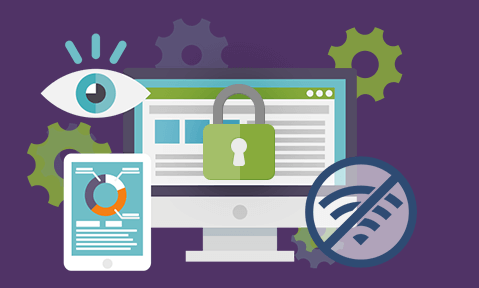 You have been redirected to this page because you indicated that you were trying to open a PDC file.
A PDC file is a protected PDF created using Safeguard PDF Security – it is a PDF file that has been protected with encryption and DRM copy controls.
Opening Locklizard Safeguard protected PDC documents & files
To open a PDC document you need a license from the Publisher – only they can issue this.
The Publisher is the company who sent you the protected PDF document (PDC file), or is who you purchased the protected PDF document from.
The Publisher will have sent you a license email so that you can open their protected PDF documents.
Check your email to see if you received the license email from the Publisher.  The license email contains usage instructions for opening protected PDF documents (PDC files) and your license information.  It should look something like this:
Did not receive your license file email?
Before contacting the Publisher of the protected PDF document (.pdc file) for your license email, check your spam folder, as sometimes license emails can get marked as spam if the license file is also supplied as an attached zip file.
Some companies strip incoming email attachments, so if no license file is attached to the email and no link to the license file is provided, then you may have to ask the Publisher for your license file link.
If you have not received your license email then contact the Publisher.
If you have received your license email then follow the instructions provided
Download and install the Safeguard Secure PDF Viewer software.
Double-click on the license file (.llv file) in your email application and select 'Open It' to activate your license.
Once you have registered your license you can then double-click on a .pdc file in Windows File Explorer (Windows), or on Mac, double click on a .pdc file.  The protected PDF document (PDC file) will then open in the Viewer software as shown below.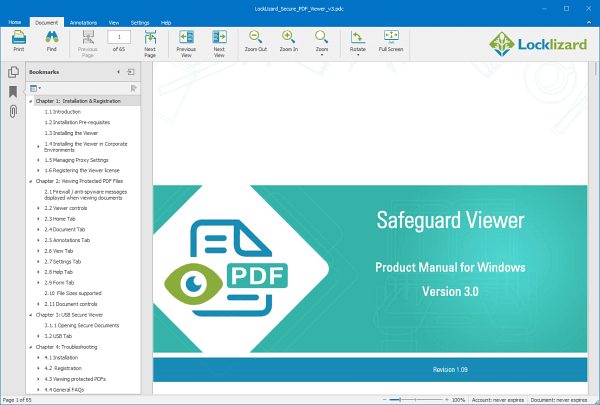 Want to check it's working?
You can check that the Viewer is successfully installed by clicking on the sample license and protected document below:
  1.  Download and install the Viewer software (if you have not already done so).
  2.  Click on the sample license to register.
   3.  Click on the protected document to open it.
Not working?
If the license won't install or the document does not open then visit our Knowledge Base for a resolution.  These articles may help:
If you cannot find a solution in the Knowledge Base then you must go back to the Publisher for help.  They may have restricted use in certain environments and only they can issue you with license files.  Locklizard do not provide end-user support – see Our Support Terms.
Don't want to install a Viewer?
If you don't want to install a Viewer then ask your Publisher if they support our zero installation Web Viewer or USB Viewer.
  The Web Viewer works in a browser on any Operating System.

  The USB Viewer is preloaded onto and runs directly from a USB stick along with your protected documents on any Windows PC.